Autograph Collector


Joined: Sat Jan 30, 2016 1:10 am
Posts: 257
Location: Ontario, Canada
Autographs received: 100
Collector since: 2005
tullhead wrote:
Well done caappy,its a shame you have 2 jealous trolls following you around.
Admin can't you do something about these 2 morons?
I have them on ignore but I can guess you are talking about "Caappy", "AutographDiva", and "dancingirl2", right?
They are the same person. It actually quite pathetic as this "person" is quite disturbed and often has discussions with themselves on this forum. It gets quite bizarre at times.
Many have asked admin to ban them but it never happens.
Also, don't confuse
c
aappy with
C
aappy. Just like don't confuse me (northwellguy) with something like north
W
ellguy.
They have also created several fake accounts similar to mine as well as try to post personal information about me that admin has deleted.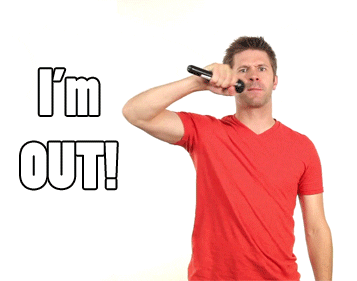 _________________


2018 successes

: Harry Hamlin, Clive Standen, Wes Studi, Paris Hilton, Rutger Hauer, Aaron Eckhart, Katharine McPhee, Bear Grylls, Martin Sheen, Sebastian Giovinco, Jennifer Lawrence, Cas Anvar, Julie Benz, Pierce Brosnan, Sophie Marceau, Chloe Bennet, Clark Gregg, Marton Csokas, Uma Thurman, Seth Macfarlane, George Blagden, James Nesbitt, Karen Gillan



Previous successes

: G. Skarsgard, K. Winnick, S.Bean, M.Chiklis, T.Helfer, J.Courtney, Penn & Teller, D.Schultz, K.Sutherland, N.Coster-Waldau, T.Fimmel, T.Menzies, K.Condon, P.Winchester, T.Blair, J.Bulloch, A.Mount, M.Sheen, W.Miller, B.Piper, L.Vandervoort, M.Bennett, P.Mensah, E.Lilly, K.Sorbo, G.Hedlund, G.St. Pierre, R.Stevenson, N.Reedus, S.P. Flanery, T.Amber-Thiessen, J.Momoa, N.Dormer, S.Ulrich, J.Hannah, J.Holloway, L.Doig, A.Beach, S.Amell, D.Giontoli, G.Park, E.Grey, J.Garth, M.Mikkelsen, D.Purcell, WI.L.I.AM, B.Boxleitner