Sent: LoR, photo to be signed, and SASE on November 24th, 2017
Received: RTS on December 7th, 2017
Address used:
Christopher Guest
10866 Wilshire Blvd
Los Angeles, CA 90024
Believe it or not, that's his home address. It found it due to research. But, of course, even though I had proof it was him (it had his middle initial, age, family members, and everything), celebrities don't like snooping, and maybe that's an older address. I found others. This is my third RTS from him!
I just wanted to try this one because it appears (not means, just strongly suggests) the one in the database doesn't work since no one has posted a success. Maybe it does--maybe someone's had a success and hasn't posted it, or the post was somehow deleted. And, yes, yes, I know that this not working is likely the reason it's not in the database, but no one posted a success with the address in the database, and no one posted an RTS from this one, so I'm showing others that that if they find this address, they'll see it doesn't work so they won't get an RTS as well.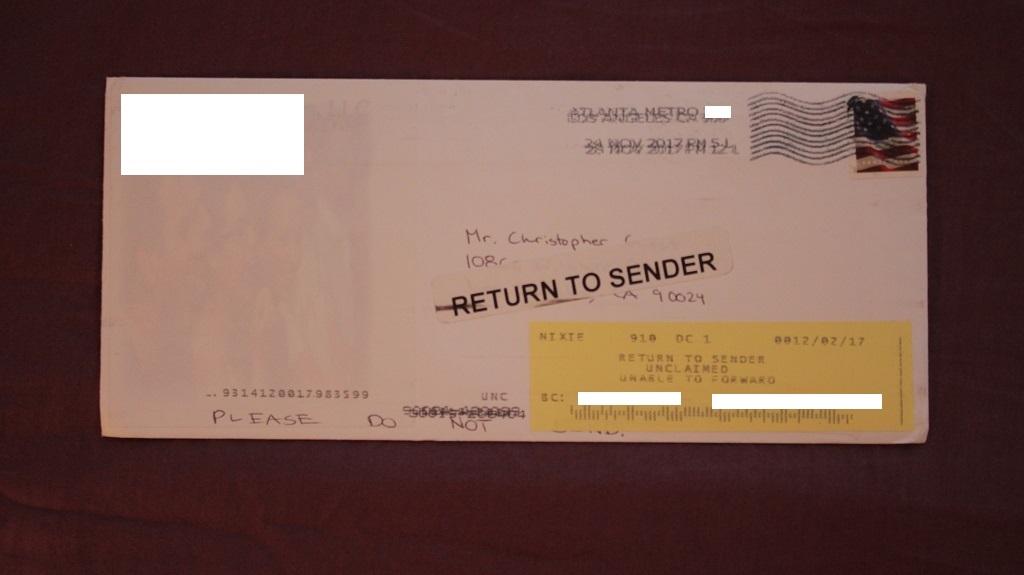 Uploaded with
surfmypictures