Sent: 5/18/2017 2 photos
Received: 10/02/2017 both back signed!
used address in the database
Gemma Whelan
PBJ Management
22 Rathbone Street
London, W1T 1LA
UK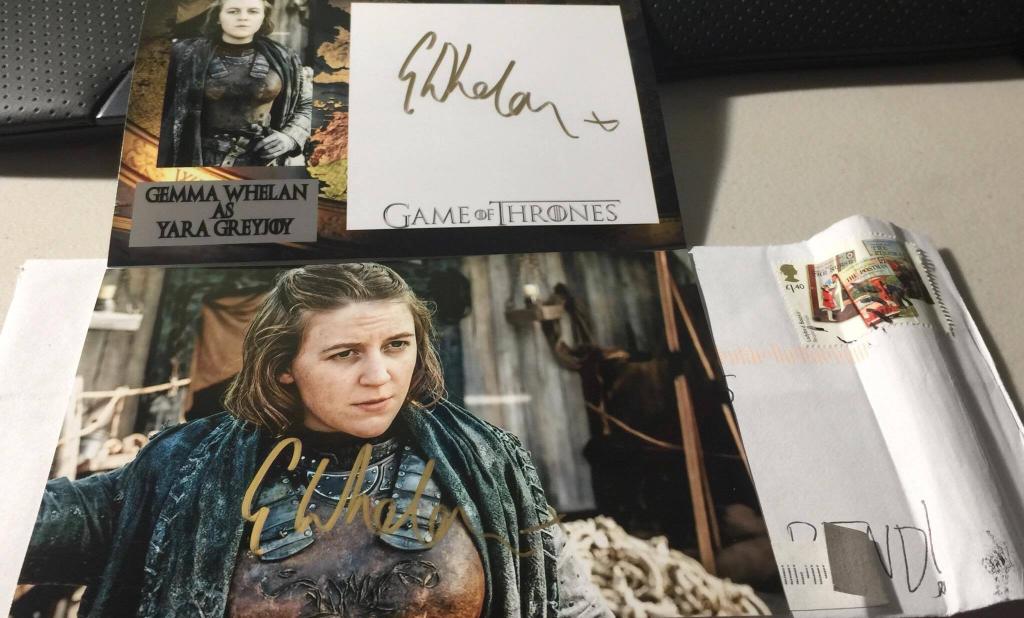 _________________


EVERY REQUEST INCLUDES A SASE, INDEX CARD FOR "SLIGHT" PROTECTION AND LOR!!





NONE OF MY AUTOGRAPHS ARE FOR SALE!!! THEY ARE FOR MY PERSONAL COLLECTION ONLY!!!





Autograph collecting is a hobby of mine. It is not meant to be anything for profit nor beyond my enjoyment. I only send out to people I have deep respect for in their profession/field. I send out to the following but not limited to: professional/college athletes/coaches, actors/actresses from TV shows, artists/authors, voice actors/actresses, and any other random celebrity I love/respect. I try to respect everyone's privacy the best I can.



Feel free to private message me about anything. I'm always willing to help if I can. Just do not demand addresses/advice. Be chill about it and I'll definitely be of some help! Aggression and entitlement gets nothing.

Best advice I can give everyone about autograph collecting through the mail are the 3 P's:

BE POLITE!!!
BE POSITIVE!!!
BE PATIENT!!!