Hello,
At the start of this year I wrote to Katie Leung, who played Cho Chang in the Harry Potter films. I sent a LOR, 2 photos and a SASE to the database address and after a few months, I recieved both of my photos back in my SASE, personally signed

so happy with these, thank you, Katie!
Sent:
January 2017
Received:
20/4/17
Address Used:
Katie Leung
Curtis Brown Group Ltd.
Haymarket House
5th Floor
28-29 Haymarket
London, SW1Y 4SP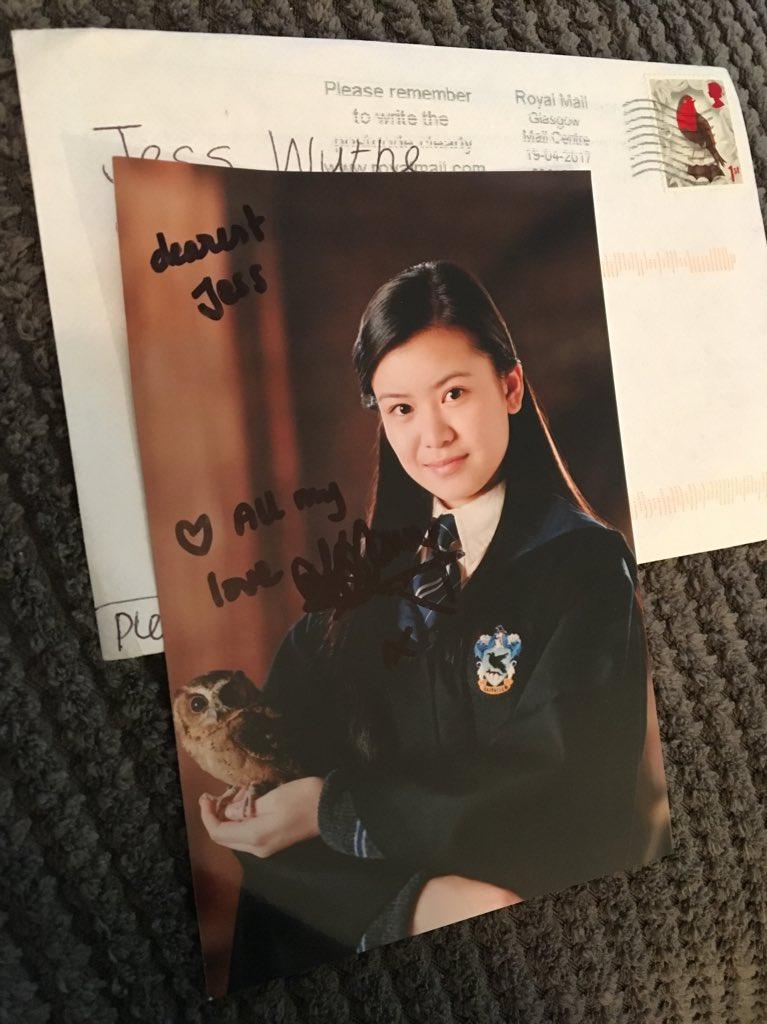 Thank you!