$10 gift certificate winner.


Joined: Sun Jul 01, 2012 10:40 am
Posts: 577
Autographs received: 325
Collector since: 2012
Hello,
After sending out autograph requests to most of the Eastenders cast, today I another Eastenders autograph - this time, it was from Jake Wood, who plays Max Branning in the show. I sent a LOR (in a larger envelope with several others) and an SAE to the Eastenders studio address and received a signed cast card exactly 3 months later!

Sent:
20/1/17
Received:
20/4/17
Address Used:
Jake Wood
Eastenders
BBC Elstree Centre
Clarendon Road
Borehamwood
Hertfordshire
WD6 1JF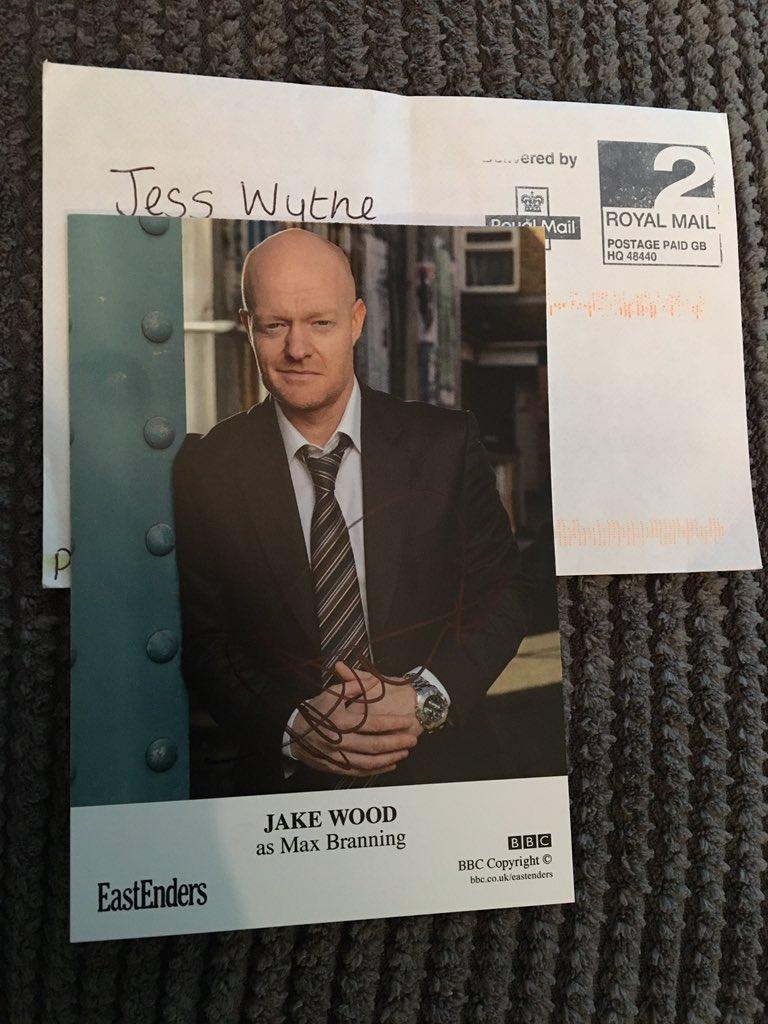 Thank you!

_________________

Most Wanted:

Casualty Cast (Derek Thompson), Holby City Cast, Skins Cast, Harry Potter Cast (Rupert Grint, Evanna Lynch, Bonnie Wright) Eastenders Cast and Sherlock Cast.
Casualty Successes:

Lee Mead, George Rainsford, Suzanne Packer, Amanda Mealing, Crystal Yu, Chloe Howman, Charles Dale, Azuka Oforka, Chelsea Halfpenny, Amanda Henderson, Jaye Griffiths, Sunetra Sarker, Cathy Shipton, Jamie Davis, William Beck, Michael Stevenson, Charles Venn, Richard Winsor, Tony Marshall, Rik Makarem and Lloyd Everitt.