When:
Aug 28th 2007
Where:
Paris, France
I met Milo!!!! I can't believe I'm actually writing this and that it actually happened. People that know me on here have probably noticed that I am a huge fan of him and have been crazy about him for years. Ever since I saw him as Jess on Gilmore Girls I was a fan! I've been sending him tons of fan mail at different places and venues cos he doesn't have a working address. And then last year I finally heard back from him. He signed my four pics and also included a lovely handwritten note. I was over the moon when I received it cos I'd kinda given up on ever hearing back from him after more than three years of writing. But in the end one letter did come through to him

I went to Paris with very high expectations. There was supposed to be a signing taking place at a store called Fnac so I was kinda taking this as my once in a lifetime chance to finally meet Milo. Actually my expectations weren't THAT high I guess cos I just wanted to meet him and give him a present. I'm quite creative so I had made a book for him which I'd been working on for about 6 months.
Everything regarding the trip just happened so fast. My friend and I just decided we should go and the next thing you know is that we're on our way to Paris! It was insane – not to mention expensive!
I got up at 4am to get to my plane to Paris. I'd be arriving around 10am the 28th of August and return to Denmark the next day. When I reached Fnac there was already a small crowd – I'd say about 200 people. I didn't think that was bad cos from what I'd heard they (Hayden, Jack, Milo and Adrian) were supposed to be there for 2 hours. Imagine the despair and confusion I felt when they closed the line around 11am saying that only the 100 first people could go in!

I didn't know there was a limit as to how many people they would let in cos then I'd gotten there sooner.
I didn't know what to do. The signing wasn't happening till 7pm so we decided to just hang around. Fences came up and the crowd kept growing and growing. I don't know how many there were (Three or four thousand people at least!) but there were cops everywhere. We waited and we waited. By the time we were all drained for energy and exhausted something finally started to happen! A HUUUGE bus came and out came "the fantastic four"

They were looking gorgeous and it was strange to see them in real life. The crowd went insane and photographers everywhere on the other side of the fence blocked the view

But still we caught a glimpse of them. Hayden was looking stunning in her golden dress. I think she kinda looked a bit worried cos she kept holding on to or being close to either Milo Ventimiglia or Jack Coleman. I kinda felt that they were looking out for her and making sure she's okay – I think that was so sweet.
They waved for about 2 mins (2 fences broke and people tried to run to them but they got stopped) and after that they got inside the store to do a Q&A and sign stuff for the 100 first people. I still hadn't grasped the fact that I'd just seen Milo and I was a bit sad cos of all the waiting and effort and we didn't get anything good. We just saw them from a distance.
When they were finished inside they got out and waved a bit and drove off again in their bus. They went to their hotel to freshen up or something (Hayden and Adrian did I think) After that they drove off again.
We tried to meet them at a restaurant later on. When their bus arrived the guards naturally stood in the way and made way for them and they just ran in. I tried my best to shout for Milo but I'm just not good at it. I don't think I could scream or shout for a person even if my life depended on it and I wanted to.
So we were just standing outside feeling so down. I felt miserable cos I'd been up since 4 and I'd been trying to meet them all day from Fnac to the hotel to here. It was like we were always just one step behind. I was really sad and frustrated. Milo was so close and yet so far. It was just an overwhelming feeling of hopelessness and sadness. I had to control myself to stay normal and not start a whining and crying a river. By now the time was around 11pm and it was getting really chilly but we stayed where we were. We found a spot on the pavement and just waited and waited. Judging from what they'd been doing all day we were sure that our odds of seeing them wouldn't be any higher on their way out either – the bus would come, the guards would make two walls on each side of them and they would run in

This whole trip seemed to me like a waste of time, money and energy.
After a while two of the guards came outside to have a smoke. Along with them was also a woman who was with the cast. She was a part of the promoting team. My friend said to me that I should go and ask them if they wanted to give Milo my book for me so I'd be sure that at least he'd get it. I didn't really want to at first cos I rather wanted to give it to him myself and see his reaction and hear what he thought of it. But after thinking about it for a while I decided to do that. We walked over to them and politely apologised for disturbing and asked them if they thought I'd be able to give Milo my book on their way out or if they'd just pull the Houdini act again. One of the guards told me that they would probably be gone before we could blink which I took as a no. So I asked the lady if she would please do me the favour and just give the book to Milo for me. I told her I had travelled all the way from Denmark just to see him for a little second but so far that hadn't happened. She looked at the book for a while and thought about it and then she said that she'd do it

Then we left them alone and walked a bit away from them and went to sit down on the pavement on the other side of the road. They finished their cigarettes and went inside and the lady said "I'm going to give Milo your book". I smiled and thanked her a million times. I thought that was it.
I sat down again and tried to convince myself that it wouldn't be the end of the world if I didn't meet him – at least I'd seen him from a distance of 20 metres. We sat there for a while and around midnight something magical happened and my friend suddenly said "Milo's coming!" I wasn't prepared for this. My camera was in my pocket and it was turned off and oh yes, I was still sitting on the ground. Suddenly Milo was standing in the doorway about 5 meters away from us. He came out and had a guard on each side of him and the woman behind him. Looked pretty scary *lol* Milo took a glance at the people waiting outside, spotted me and took a few fast steps towards me and was standing right in front of me! I was SO NOT prepared!!! The guards told the other fans that Milo was only there for me and my friend!! (WOW!!!) So they stayed away. The only thing I managed to do was to act like a dork. I got up and tried to close my mouth cos I'm sure my jaw was touching the ground. I didn't get the time to get myself together, I didn't get the time to turn around and run away *lol* And all the things I've ever wanted to say to him all disappeared from my head. I was seriously star struck and my mind went black. I think it was so bad cos it all happened in a flash and I didn't mentally prepare myself for it.
He was lovely. He put his hand out and said "Hi! How are you? I'm Milo!" (As if he needed to say that!

) I tried to find the words and mumbled I was Fatima from Denmark. He told me he'd just seen my book and that he thought it was really nice so he wanted to come out and thank me for it. I don't remember his exact words cos as mentioned my IQ was not that high at the time so I need to ask my friend what he actually said *lol* I do however remember my weird reply "You're welcome! I only spent a half year making it" *lmao* What was I thinking? I suddenly remembered the note he had sent me via venue and I thanked him for it. I'd put pictures of it in the book and he told me he actually remembered writing it. I thought that was so cool that he actually remember cos then he knew who I was. There were also pictures of me in the book which is why he was able to spot me on the street. I got my picture taken with him and got him to sign my photo. Everything happened in a daze and it felt like a dream. I kept thanking him all the time – he must have thought I was weird! *lol* It was very surreal for me and I thought that I should get something recorded so I could watch that at a later time and see that I actually did meet him *lol* I asked him if he wanted to record a video message for me. He said he'd love to but asked if it was okay if he signed a few autographs for the other people first. I told him of course it was and then I kinda realised that it was after midnight and it was so dark! You wouldn't be able to see anything I recorded.
So while Milo was signing for the other few fans waiting there I was worrying about the lights, looking at light poles and tried to find a spot where the street lights lit it up a bit *lol* Milo then came over and I wanted to record him but then he took the camera from me and held it up so we'd both be in the video. The camera was set on image at that time so instead he took a close-up picture of himself *lol* We made the camera work and he recorded us for a bit. It's a very random video, it's dark as h**l but it's so sweet. He's kinda assuring me in the video that I am indeed standing next time him *lol*
After than he went inside again and left me standing like a zombie with a weird smile on my face! *lol* I was so happy I decided to make that book for him cos it had been like a VIP pass for me and my friend. I was happy he'd liked it and so touched that he actually decided to leave his food and come out to see me. I had definitely died and gone to Heaven

So I'll stop typing for now and share some of my pics and videos. Enjoy

Video from outside the store where the signing would take place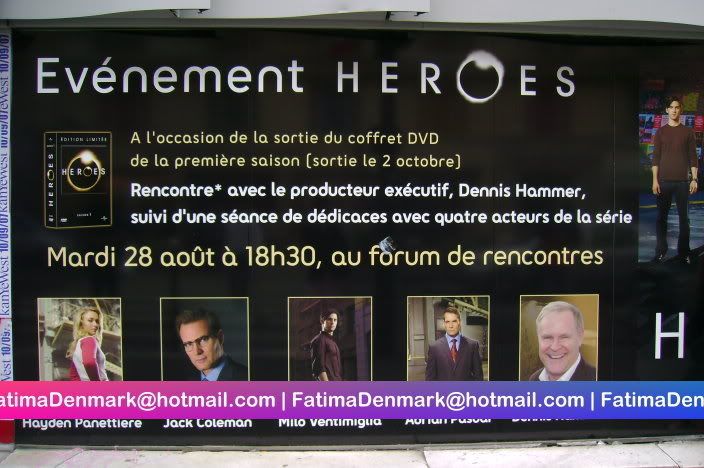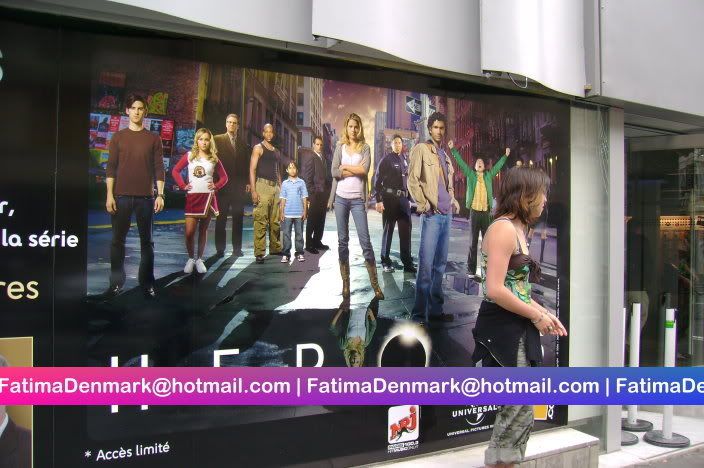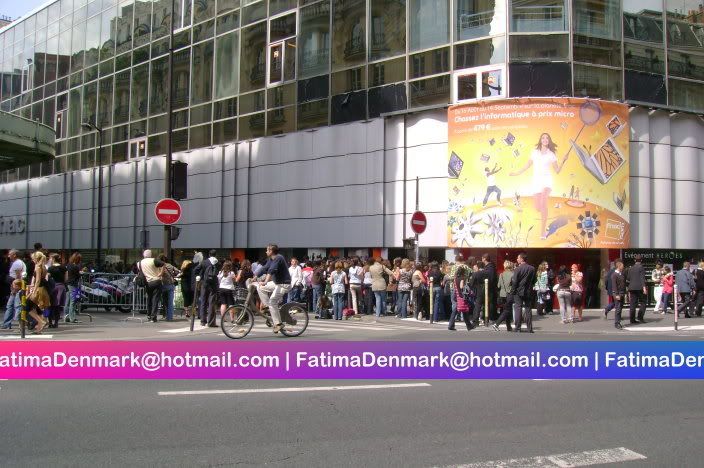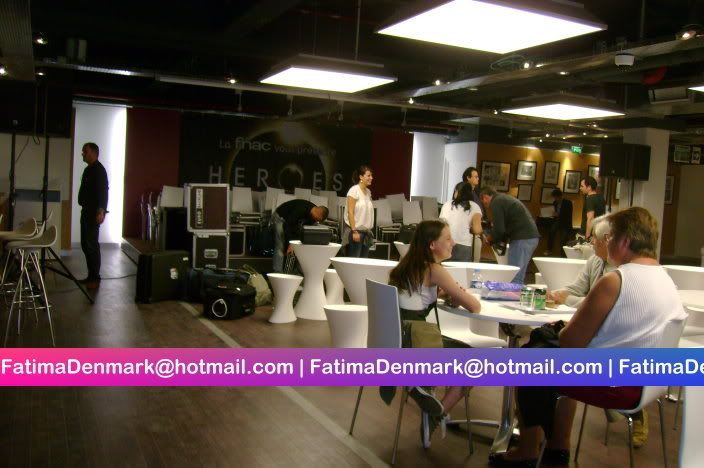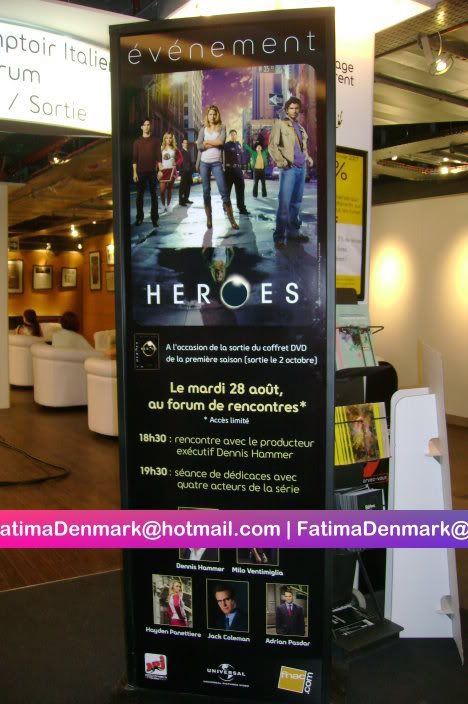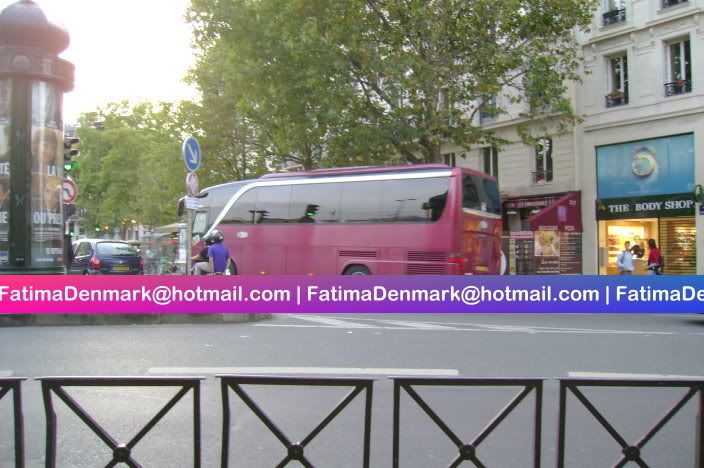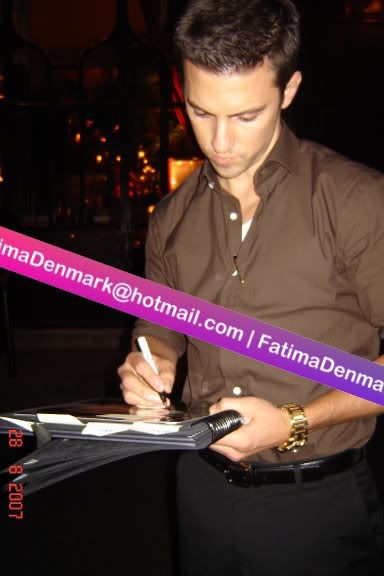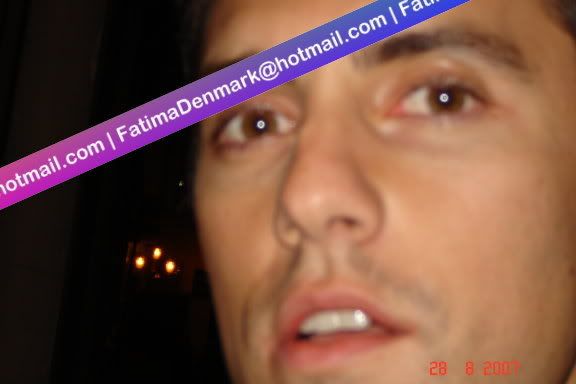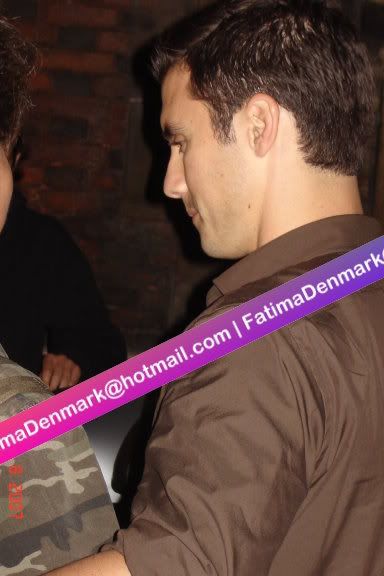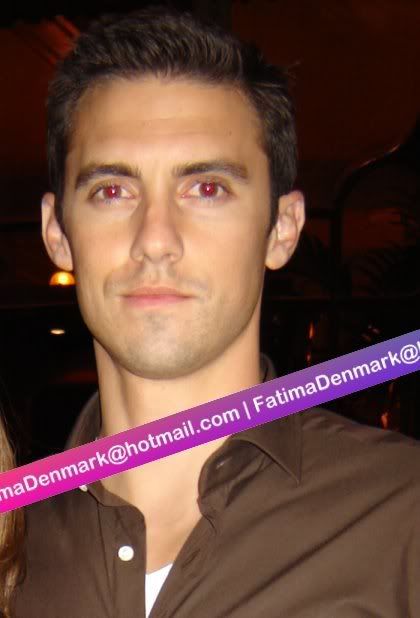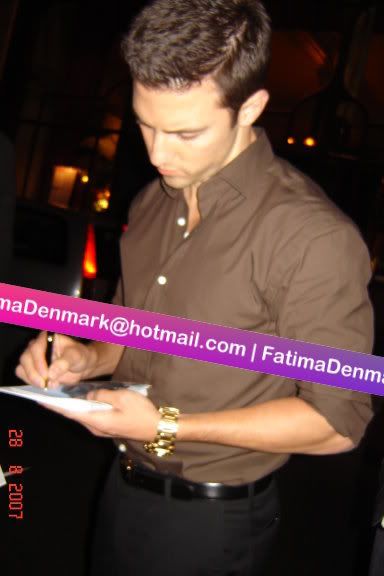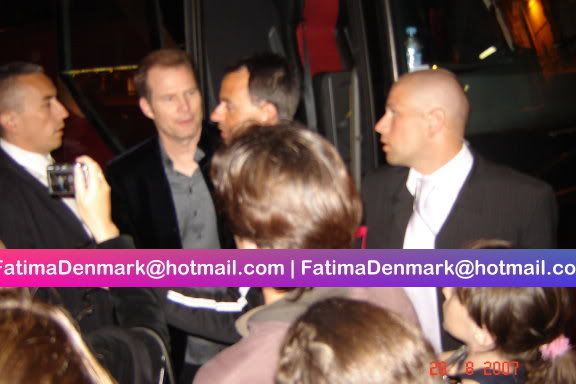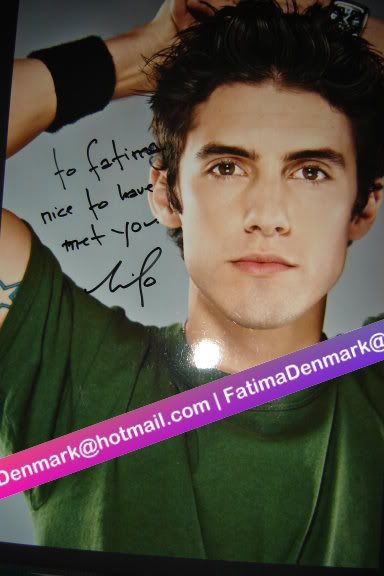 The video of me and Milo
Screen caps from the video. They are very very dark so I tried to make them a bit lighter.