When: March 5th, 2006
Where: Göteborg, Sweden (convention)
I am a HUGE fan of Elijah Wood and have always adored him. I meet celebrities occasionally but only musicians so I had always accepted the fact that I would never get to meet Elijah – he had always been unreachable, even in my dreams - I even had my own version of the saying "when pigs fly" .. I would say: "The day I get to meet Elijah Wood!" *Hehe, I guess I never knew!*

I live in Denmark and there are absolutely no premiere events here with global actors so he was just this guy I could see in the movies – and only there, which I did a lot.
I had no idea Elijah Wood was coming to Sweden. My sister got a text from a girl on a Friday saying that she was going to see Elijah Wood tomorrow! We both panicked knowing that we could never get to Göteborg in a day. We spent several hours cursing and swearing about not knowing of this any sooner
We even thought of getting on the first train right there but you can't get anywhere without just a tiny bit of planning. So we found out that it was the Scandinavian sci-fi, game and film convention in Göteborg (Sweden) and decided to sleep on it and discuss it when we could think straight. We would check out if it was possible for us to get there Sunday morning as the convention lasted both Saturday and Sunday.
We went to the ticket station and found out we couldn't get there that early on Sunday. We had to leave Saturday! Meaning: We had to buy the tickets right there, exchange money, buy gifts, race home, find and print pictures to get signed and get packed – All that in less that THREE hours!
Man, I have never done anything that fast in my life! *lol* … but we were finally on our way to Göteborg to meet ELIJAH WOOOOOD!
After spending the night at a hotel we got to the convention two hours before they opened which meant we were the first ones in line. It was a really, really strange feeling meeting Elijah… Especially when you feel the way about him like I do. No, I didn't scream or faint in front of him but it was so weird for me. His autograph costed 300 SKR which is A LOT of money (they "only" wanted 150 for Craig Parker! – He playes Haldir in Lord of the Rings and is extremely cute by the way
) but still I got in line 3 times. 2 times for autographs and 1 just to chat and get a hug *hihi* The first time was a bit freaky for me, but the other two times I calmed down and was able to have a normal conversation with him which was really nice

My sister literally camped in front of him. She like sat down on this side of the table and had a quite long conversation with about Smashing Pumpkins and other bands they like. I filmed them and the video was longer than two minutes.
I still can't believe it! It feels like I am sleeping and that this is just a dream... I am expecting to wake up any minute... It's such a weird feeling. He is the celebrity I would have never thought of ever meeting... Mr. Frodo!
Alright I should stop typing and start posting some pictures – There's no way I can post all of my pics as I nearly have a million, so here is a selection. Do not use without permission, thanks.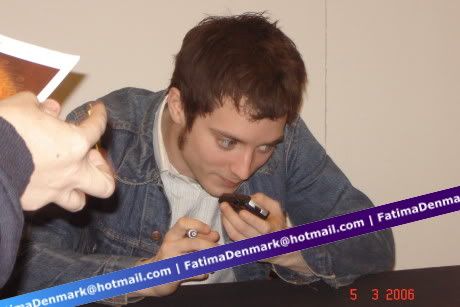 Me and Elijah video animation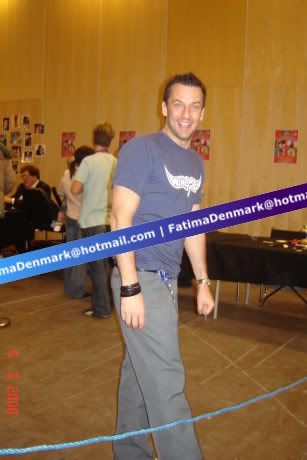 The lovely Craig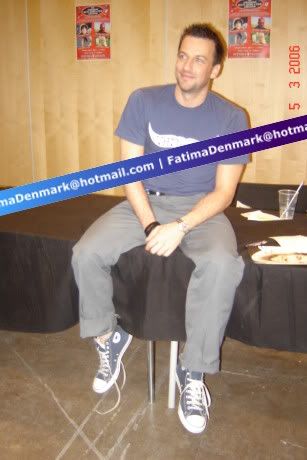 ...again!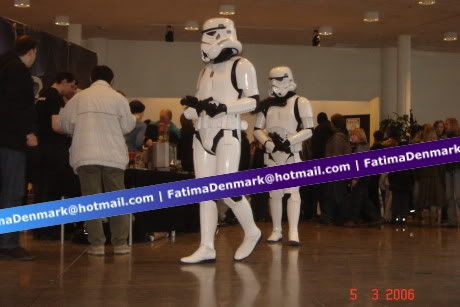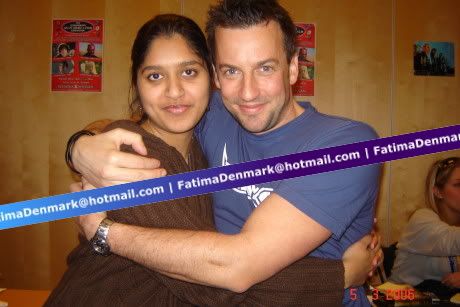 And again

He was so much fun!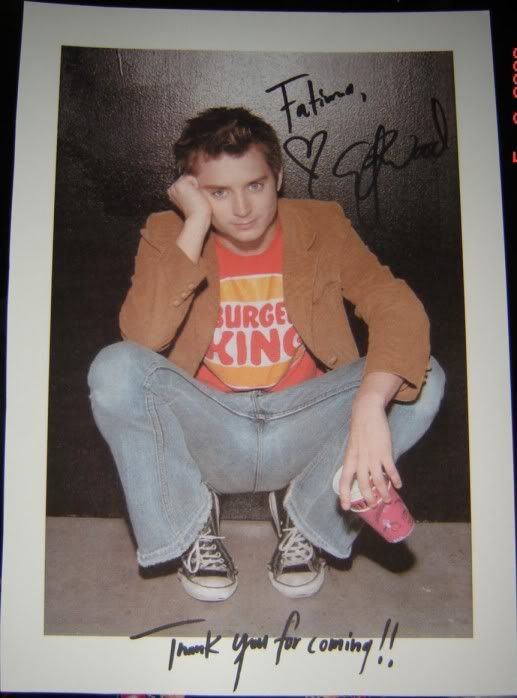 My autograph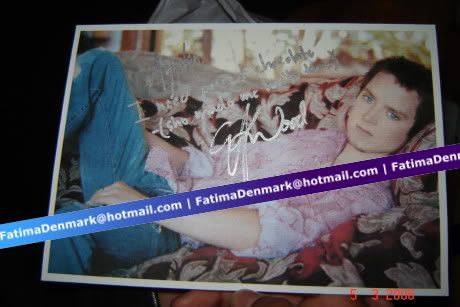 My sister's autograph - she made him sign "I need porn and chocolate!" He was laughing so much