Nicole Scimeca success!!
Posted: Mon Apr 16, 2018 5:16 pm
I sent a letter, picture, and SASE to Nicole in late March 2018 and got a response on April 16th, 2018, so it took between two and three weeks. She signed the picture and wrote a note personalized to me and answering my questions.

Address used:
Nicole Scimeca
c/o "Anastasia"
Broadhurst Theatre Stage Door
235 W. 44th St.
New York, NY 10036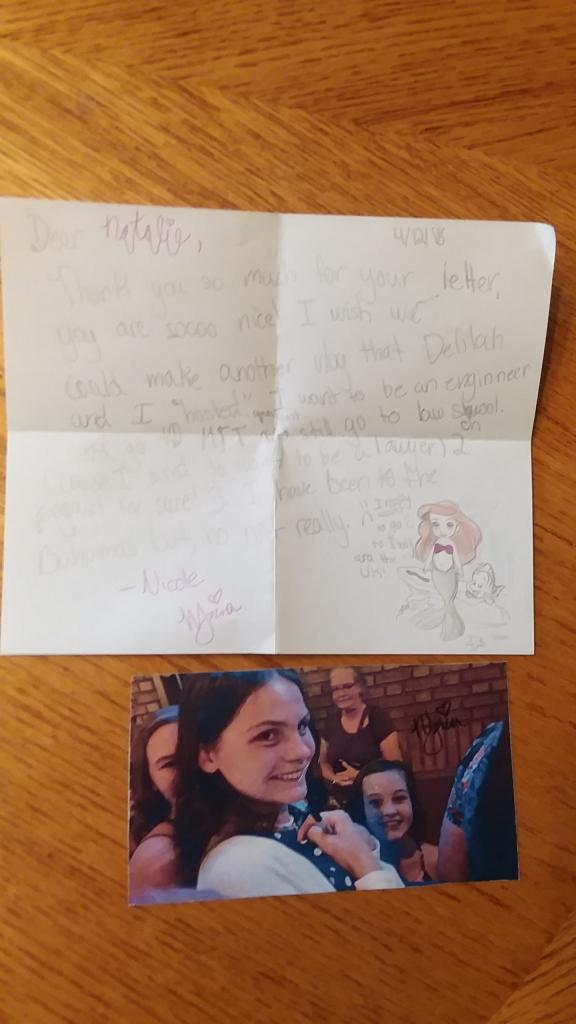 Uploaded with
surfmypictures