Feedback received for NEW! Stephen Amell (Arrow, Private Practice) SUCCESS! (page 1 of 1):


Stephen Amell Personalized Success - November 16th, 2012
I sent to him during the summer and received within 1 month Sent my own photo, letter and SASE this is the address used but is no longer available "Arrow" (Until Nov 15 2012) Oliver Queen Films 3500 Cornett Road Bldg X Vancouver, BC, V5M 2H5 Canada http://imageshack.us/photo/my-images/12 ... amell.jpg/
---
NEW! Stephen Amell (Arrow, Private Practice) SUCCESS! - April 17th, 2012
I received today two autographed 8x10's from Stephen Amell; star of the upcoming "Arrow" TV series as the hero Green Arrow! His other work to date so far includes the shows "Private Practice" and "Hung". I thought the first pic of Green Arrow looked very cool, and as I saw his facebook page, I came to see he seemed to be a pretty cool guy. He takes time for Q&A sessions online with his fans, and he seems very enthusiastic about "Arrow". I really admire that. So before the show becomes a hit (which I hope it does, he seems to really have worked hard on preparing for it) I thought I'd send in a request. I don't think his address is listed here on the site. I couldn't find it here anyway. I did some internet digging and I found his agency's address. I mailed him a SAE and two photos (I'm not exactly sure when, but it couldn't have been more than 6 weeks ago) to Gary Goddard Agency 10 St. Mary Street, #305 Toronto, ON M4Y1P9 Canada He signed one for me and one for my son. I hope we can look forward to watching his weekly adventures for a long time to come! Good luck Stephen and thanks for the autographs!
---

Comment | View 3 comment(s)
---

Last 10 feedback received:

Tony Bennett Rts
Jan 21, 2019
Famous Author Andrew Mcmurphy Success
Jan 20, 2019
Wrestler Sgt. Slaughter Success (robert Remus)
Jan 20, 2019
Eugene (wrestler) Success
Jan 20, 2019
Norm Ullman Nhl Success
Jan 20, 2019
Harold Snepsts Nhl Success (vancouver Canucks)
Jan 20, 2019
T. J. Rivera New York Mets Success
Jan 20, 2019
Adele Rts (not A Success)
Jan 20, 2019
Cécilia Hornus (e-mail) Success
Jan 20, 2019
Governor Philip Murphy Governor Of Nj
Jan 20, 2019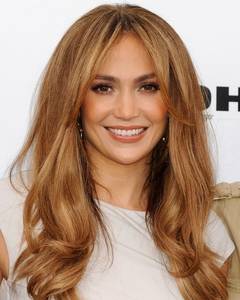 Popular queries: