Feddback received for Roxann Dawson (page 1 of 1):


Roxann Dawson (Star Trek: Voyager) Success x3!!! - November 13th, 2011
This is actually a followup to:
Roxann Dawson, now primarily a producer, played Lt. B'Elanna Torres on Star Trek: Voyager So, to recap, on 7/7/11, I sent 3x 8x10s, LOR and SASE to both: Roxann Dawson c/o Andrea Simon Ent. Removed (Outdated) AND Roxann Dawson United Talent Agency 9560 Wilshire Blvd. Suite 500 Beverly Hills, CA 90212-2401 USA ... Turns out the first address was outdated and was RTS, so on 7/20/11, I resent the first packet to the updated address: Andrea Simon Ent. 4230 Woodman Ave. Sherman Oaks, CA 91423 In Oct/Nov, 2011, I received back all 3 8x10s signed!

She hasn't done a convention in a while, and she seems to be very busy in television production, so I didn't think I'd hear back! But, one of the two addresses worked (sadly I lacked the foresight to mark the return SASEs to know which address was successful) but one of them certainly worked!
---

Comment | View 1 comment(s)
---
Roxann Dawson (pt 1) ST: VOYAGER RTS - July 17th, 2011
Had two addresses for Roxann Dawson... One of the two came back today RTS. Sent to: Roxann Dawson c/o Andrea Simon Ent. 311 N. Robertson Blvd #900 Culver City, CA 90211 Sent 7/7/11, came back RTS 7/17/11. Waiting to see if anything comes from the second address (United Talent Agency).
---

Comment | View 2 comment(s) | Address reported as RTS

---

Last 10 feedback received:

Jeff Kinney Success 3 Years Later! (diary Of A Wimpy Kid Author)
Sep 19, 2021
Mlb Jack Perconte Success
Sep 19, 2021
Mlb Britt Burns Success
Sep 19, 2021
Mlb Laddie Renfroe Success
Sep 19, 2021
Mlb Steve Stanicek Success
Sep 19, 2021
Mlb Steve Sharts Fail / Rts
Sep 19, 2021
Nhl Pete Ciavaglia Success
Sep 19, 2021
Dick Van Dyke Success
Sep 18, 2021
U.s. District Judge M. Douglas Harpool From U.s. District Court Of Western District Of Missouri Success!
Sep 18, 2021
Alan Walker Success
Sep 18, 2021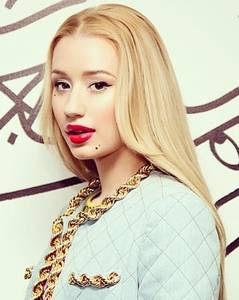 Popular queries: