Feedback received for Los Angeles Chargers (page 1 of 1):
Easton Stick Los Angeles Chargers Success!!!!!!! - December 12th, 2019
Sent a SASE, 2 photos, and a PL to the Easton Stick (Chargers QB) at the addy in the database, and got them signed today!!!! It took around a week and a half.
---

Comment | View 1 comment(s)
---
Justin Jackson Success!!! (Los Angeles Chargers) - December 8th, 2019
Sent a card, index card, letter, and a SASE to Justin Jackson (Rb for the Chargers)to 3333 Susan St, Costa Mesa CA 92626, and got it back today, 12-7! He signed the card and index card with his auto and "Go Bolts" Don't remember when I sent it, but I got it back in around a week. So Cool!!!
---

Comment | View 1 comment(s)
---
Ken Whisenhunt NFL Success X2 (Los Angeles Chargers) - November 14th, 2017
Sent LOR, SASE and TC to: Mr. Ken Whisenhunt c/o Los Angeles Chargers 3333 Susan St. Costa Mesa, CA 92626 Received my card back signed and personalized and he also included a thank you note on an index card. Sent: 10/26/17 Received: 11/13/17 Uploaded with ###://surfmypictures.com:surfmypictures Uploaded with ###://surfmypictures.com:surfmypictures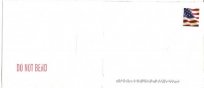 ---

Comment | View 1 comment(s)
---
Los Angeles chargers fanpack - October 1st, 2017
On 9/29 I received if impact from the chargers that included stickers,pocket schedule and a key lanyard. It took about three weeks to get to me http://surfmypictures.com/image/17dee12 ... w6bne.html

---

Comment | View 1 comment(s)
---
Los Angeles Chargers RTS - August 15th, 2017
I've tried the address in the database and received an RTS. I don't have a pic since my phone isn't working right now. But, it needs to be updated please. I'm struggling finding an address that works for the players/coaches
---

Comment | View 4 comment(s) | Address reported as RTS

---