Feedback received for Jim Everett (page 2 of 2):
Jim Everett NFL RTS - May 2nd, 2016
Sent LOR, SASE and TC to: Mr. Jim Everett c/o Team Playbooks, LLC 2101 E. Coast Highway Suite GL Corona Del Mar, CA 92625 Came back marked RTS. Sent: 3/1/16 Received: 5/2/16 Uploaded with ###://surfmypictures.com:surfmypictures
---

Comment | View 2 comment(s) | Address reported as RTS

---
Jim Everett Success - June 21st, 2011
On 6-8-11, I sent a LOR, SASE, and football card to Jim Everett at : Jim Everett C/O Jim Everett Company 555 North El Camino Real A-445 San Clemente, CA 92672 On 6-20-11 I received my football card back autographed.
---

Comment | View 1 comment(s)
---
Football- Jim Everett Success! - May 19th, 2011
Thought Id give this one to Fanmail as a freebie...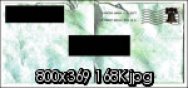 ---

Comment | View 1 comment(s)
---