Feedback received for Jessie J (page 5 of 7):


Jessie J success!!! - August 7th, 2012
On 30.07.2012 I sent to Jessie LOR and SASE and 6.08.2012 I received beautiful signed picture

So happy about this success

Address used: Jessie J Crown Music Menagement Services Ltd. Matrix Studio Complex 91 Peterborough Road London, SW6 3BU UK Photo - Envelope -


---

Comment | View 8 comment(s)
---
Jessie J - SUCCESS! - August 4th, 2012
WOOOO

Today I woke up to see 2 successes, and this was one of them! Im sooo happy, because Jessie was one of my most wanted and Im over the moon that Ive FINALLY got her!

Sent: LOR and a SSAE (self-addressed stamped envelope) On: 28th July 2012. Recieved: Autographed picture, unpersonalised, in gold sharpie!

On: 4th August 2012. Picture with Envelope: - Really quick success, so happy with it! I used to the following address: Jessie J Crown Talent & Media Group Matrix Studio Complex 91 Peterborough Road London SW6 3BU

---

Comment | View 15 comment(s)
---
Jessie J Success - August 2nd, 2012
Hello fellow collectors. Sent: LOR and an SASE on 25-07-2012. Recieved: signed photo on 02-08-2012. I used the address in the database. -
---

Comment | View 11 comment(s)
---
Jessie J Success - July 25th, 2012
On the 18/6/12 i sent a lor and sase with 2 photos of Jessie J, i received a reply on the 26/6/12 but not my photos. Jessie J Crown Music Management Services Ltd. Matrix Studio Complex 91 Peterborough Road London, SW6 3BU UK http://www.freewebs.com/gems-autographs ... =161173440 -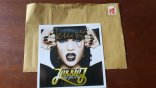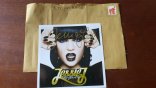 ---

Comment | View 5 comment(s)
---
jessie j success !!! - July 21st, 2012
jessie j (british singer) i sent her a lor & ssae on the 25/6/12 and today i got this signed picture back,

address i used;Crown Music Management Services Ltd. Matrix Studio Complex,91 Peterborough Road, London, SW6 3BU i posted picture and envelope on my facebook page; https://www.facebook.com/TonysAutographCollection -
---

Comment | View 7 comment(s)
---