Feedback received for Bruce Mcgill (page 1 of 1):
Bruce McGill (D-Day from Animal House) success - February 25th, 2020
Sent him an 8 by 10 of him as D-Day in Animal House on 2-5-20 & got that plus an extra 8 by 10 signed yesterday, 2-24-20. Here's the addy I used: c/o CESD Talent Agency 10635 Santa Monica Blvd. #130 Los Angeles, CA 90025
---

Comment | View 2 comment(s)
---
bruce mcgill sucess - June 28th, 2012
i sent sase and letter on 2-12-2012 recived a signed and personized pic fron rizzoli and isle on 6-28-2012 address used bruce mcgill Rizzoli and Isle Paramount Studios 5555 Melrose Ave., Ste 203 E. Los Angeles, CA 90038 USA pic posted on faceookpage http://www.facebook.com/mnauer2012 he was awesome on macgyver rizzoli and isle cleveland show animal house ect....
---

Comment | View 1 comment(s)
---

Last 10 feedback received:

Alice Eve Success?
Jun 01, 2020
Pittsburgh Pirates Fanpack Success
Jun 01, 2020
The Hollies
Jun 01, 2020
Burt Ward (robin)
Jun 01, 2020
Jeremy Bulloch Success
Jun 01, 2020
Rockin Robin Auto
May 31, 2020
Juan Marichal Baseball Hall Of Fame $$$$$
May 31, 2020
Kurt Russell Attempt Fail
May 30, 2020
Felix Sabates Nascar Rts
May 30, 2020
Gary Nelson Racing Success
May 30, 2020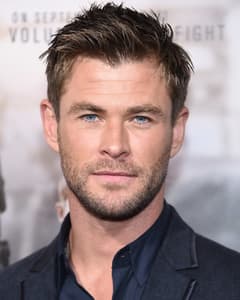 Popular queries: