Feedback received for Brec Bassinger (page 1 of 1):
Ms. Brec Bassinger awesome success! - January 13th, 2021
Ms. Brec Bassinger plays as Courtney Whitmore/Stargirl in DC Stargirl tv show. On 11/13/2020 I mailed a letter explaining how I find Ms. Bassinger's acting to be very inspiring to me, a Q+A Sheet, and an SASE at: Ms. Brec Bassinger c/o Industry Entertainment Productions 955 S. Carrillo Drive, Suite 300 Los Angeles, CA 90048 (took about 3 months) On 1/13/2021 I received a personalize message on two photos of her and she took the time to answer my Q+A Sheet. Here is the link:
Uploaded with
---

Comment | View 1 comment(s)
---
Brec Bassinger Success - April 14th, 2015
I wrote to Brec Bassinger on 20 Feb 2015 at: Work Management 6934 Orion Avenue Van Nuys, CA 91406 I sent a 3X5 card, 8X10 photo and SASE On 13 Apr 2015 I received my 8X10 picture and a 4X6 promo picture with a note written on the back. Sorry still using dial-up so I cannot upload a scan. Update 13 July 2015: I sent a thank you card to the Work Management address above, it was returned to sender marked "Not Known Unable to Forward."
---

Comment | View 1 comment(s)
---

Last 10 feedback received:

Jim York Former Mlb
Jan 19, 2021
Tony Trabert Tennis
Jan 19, 2021
Scorpions - Success
Jan 19, 2021
Jesse Orosco Former Mlb
Jan 19, 2021
Mlb Frank Dipino Failure 1/19/21
Jan 19, 2021
Mlb Glenn Adams Success! 1/19/21
Jan 19, 2021
Mlb Stewart Cliburn Success! 1/19/21
Jan 19, 2021
Mlb Milt May Success! 1/19/21
Jan 19, 2021
Mlb Wilson Alvarez Success! 1/19/21
Jan 19, 2021
Johhny Depp Success
Jan 19, 2021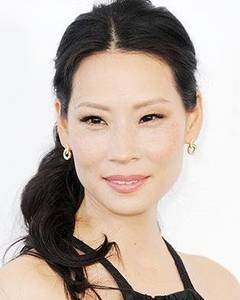 Popular queries: