Feedback received for Alexander Ludwig (page 17 of 17):
Alexander Ludwig - Hunger Games SUCCESS - January 17th, 2012
I got a success today from Alexander Ludwig who is going to play "Cato" on "The Hunger Games". I sent his mom an email and she replied me back saying she would send me a photo. A couple days later she emailed me again saying it was on the mail

Its one of my favourites so far! -

---

Comment | View 13 comment(s)
---
Alexander Ludwig (THE HUNGER GAMES - CATO) Success!! :) - December 3rd, 2011
The odds are certainly in my Favor! Received my 1st Hunger Games reply from actor Alexander Ludwig!!

I've been a HUGE fan of this guy ever since seeing him in 'Race to Witch Mountain' & 'The Seeker: The Dark is rising' and when I found out he was cast as Cato in the upcoming film I was like 'YES! Perfect role for Him!'

-->

I was totally blown away by what he sent! His 8x10 HUNGER GAMES Promo Photo signed in Gold Sharpie!! It looks absolutely stunning!!

He also sent a typed and signed note thanking me again for being a fan and hoping I enjoy the Hunger Games, which I know I will!!

Out of respect for his generosity, I cannot not post the address I used, as #1 it's a business contact that casting directors use to reach him about potential jobs & #2 I didn't expect him to provide the photo to begin with, but I have listed the public talent agency addresses that represent him in the USA & Canada & these are still valid. Postmark on the envelope shows it came from Canada, so the 2nd address might be the best address to try him at.

Envelope: - 8x10 Signed Photo: - Signed Note: - Sent: November 21st 2011 Replied: December 3rd 2011 Days Taken: 13 Return Addresses: Alexander Ludwig C/o Lucas Talent 1238 Homer St. Suite 6 Vancouver, BC V6B 2Y5 Canada Alexander Ludwig C/o International Creative Management 10250 Constellation Blvd. 9th Floor Los Angeles, CA 90067 USA RYAN-J




---

Comment | View 9 comment(s)
---

Last 10 feedback received:

Juan Marichal
Sep 20, 2020
Jim Kaat
Sep 20, 2020
Dan Reeves
Sep 20, 2020
Attn Admin
Sep 20, 2020
Carol Burnett
Sep 19, 2020
Laurie Metcaulf Rts
Sep 19, 2020
Vince Vaughn Rts
Sep 19, 2020
Buju Banton Rts
Sep 10, 2020
Ms. Shirley Maclaine Actress Success!
Sep 19, 2020
Dolores Hart Success
Sep 19, 2020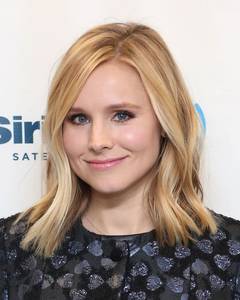 Popular queries: