---
---
Players you can contact at this address (2019-2020 season):


Kyle Okposo (Right wing), Carter Hutton (Goalie), Rasmus Ristolainen (Defenseman), Sam Reinhart (Center), Jack Eichel (Center), Jeff Skinner (Forward), Rasmus Dahlin (Defenseman), Linus Ullmark (Goalie), Johan Larsson (Forward), Zemgus Girgensons (Forward), Marcus Johansson (Forward), Colin Miller (Defenseman), Jimmy Vesey (Forward), Jake McCabe (Defenseman), Victor Olofsson (Forward), Henri Jokiharju (Defenseman), Brandon Montour (Defenseman), Matt Hunwick (Defenseman), Tage Thompson (Forward), Curtis Lazar (Forward), Michael Frolik (Forward), Wayne Simmonds (Forward), Lawrence Pilut (Defenseman), Dominik Kahun (Forward).
---
How to send your fan mail and autograph requests to Buffalo Sabres?:


If you want to request an autograph, follow the guidelines bellow. If you just want to mail a letter with the address above, and do not want anything back, then you can stop reading! If you live in USA send a properly stamped and self addressed envelope (minimum size 8.5" x 4") with your request letter and a photo. You can include a piece of cardboard to keep the photo from bending in shipping and also add "Do Not Bend" on the envelopes. Send your letter and wait. On average, there is going to be a 3+ month wait for a response. If you do not live in USA, you can purchase your american stamps here *For information on postage prices to receive a letter from USA click here.
---
Feedback received:


Carter Hutton NHL Success (Buffalo Sabres) - February 28th, 2019
Sent LOR, SASE and TC to: Mr. Carter Hutton c/o Buffalo Sabres 1 Seymour H. Knox III Plaza Buffalo, NY 14203 Received my card back signed. Sent: 12/6/18 Received: 2/28/19 http://surfmypictures.com/image/ba228c6f599c036e/o8vw7.htmlrl Uploaded with http://surfmypictures.comsurfmypicturesrl http://surfmypictures.com/image/ba228c6f599c036e/lu7gb.htmlrl Uploaded with http://surfmypictures.comsurfmypicturesrl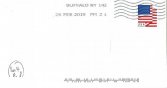 ---

Comment | View 1 comment(s)
---
Frank Musil NHL Success (Buffalo Sabres) - June 26th, 2018
Sent LOR, SASE and TC to: Mr. Frank Musil c/o Buffalo Sabres 1 Seymour H. Knox III Plaza Buffalo, NY 14203 Received my card back signed. Sent: 2/23/18 Received: 6/26/18 Uploaded with ###://surfmypictures.com:surfmypictures Uploaded with ###://surfmypictures.com:surfmypictures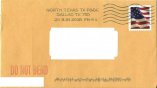 ---

Comment | View 1 comment(s)
---
Zemgus Girgensons (Buffalo Sabres) success - April 30th, 2017
Sent him a TC on 12-1-16 & got it back signed on 4-12-17. Here's the addy I used: c/o Buffalo Sabres KeyBank Center One Seymour H. Knox III Plaza Buffalo, NY 14203-3096
---

Comment | View 1 comment(s)
---