---
---
Players you can contact at this address (2018-2019 season):


Ilya Kovalchuk (Left wing), Paul LaDue (Defenseman), Jonny Brodzinski (Right wing), Michael Amadio (Center), Dion Phaneuf (Defenseman), Jeff Carter (Center), Dustin Brown (Right wing), Nate Thompson (Center), Anze Kopitar (Center), Jonathan Quick (Goalie), Trevor Lewis (Center), Jake Muzzin (Defenseman), Alec Martinez (Defenseman), Drew Doughty (Defenseman), Kyle Clifford (Left wing), Tyler Toffoli (Right wing), Derek Forbort (Defenseman), Jack Campbell (Goalie), Tanner Pearson (Left wing), Adrian Kempe (Center), Alex Iafallo (Left wing), Kurtis MacDermid (Defenseman), Austin Wagner (Forward), Matt Roy (Defenseman), Carl Grundstrom (Forward), Sean Walker (Defenseman), Blake Lizotte (Forward), Mario Kempe (Forward), Joakim Ryan (Defenseman).
---
How to send your fan mail and autograph requests to Los Angeles Kings?:


If you want to request an autograph, follow the guidelines bellow. If you just want to mail a letter with the address above, and do not want anything back, then you can stop reading! If you live in USA send a properly stamped and self addressed envelope (minimum size 8.5" x 4") with your request letter and a photo. You can include a piece of cardboard to keep the photo from bending in shipping and also add "Do Not Bend" on the envelopes. Send your letter and wait. On average, there is going to be a 3+ month wait for a response. If you do not live in USA, you can purchase your american stamps here *For information on postage prices to receive a letter from USA click here.
---
Feedback received:


Marco Sturm NHL Success (Los Angeles Kings) - April 19th, 2019
Sent LOR, SASE and TC to: Mr. Marco Sturm c/o Los Angeles Kings 555 N. Nash St. El Segundo, CA 90245 Received my card back signed. Sent: 3/29/19 Received: 4/19/19 http://surfmypictures.com/image/872773a8b81b1edc/yh6eh.htmlrl Uploaded with http://surfmypictures.comsurfmypicturesrl http://surfmypictures.com/image/872773a8b81b1edc/g7zqb.htmlrl Uploaded with http://surfmypictures.comsurfmypicturesrl

---

Comment | View 1 comment(s)
---
Teddy Purcell NHL Success (Los Angeles Kings) - February 9th, 2019
Sent LOR, SASE and TC to: Mr. Teddy Purcell c/o Los Angeles Kings 555 N. Nash St. El Segundo, CA 90245 Received my card back signed and personalized, and he handwrote his return address since he sent it after he retired. Sent: 11/12/16 Received: 2/9/19 http://surfmypictures.com/image/52160a7e009f87e5/dnbtf.htmlrl Uploaded with http://surfmypictures.comsurfmypicturesrl http://surfmypictures.com/image/52160a7e009f87e5/f2c7p.htmlrl Uploaded with http://surfmypictures.comsurfmypicturesrl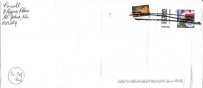 ---

Comment | View 1 comment(s)
---
Rob Blake NHL Success (Los Angeles Kings) - November 30th, 2018
Sent SASE, TC, LOR to Rob Blake at the address below 5 weeks ago. Got it back today signed. Rob Blake c/o Los Angeles Kings 800 W. Olympic Blvd., Suite #305 Los Angeles, CA 90015 https://ibb.co/3mXfK7v

---

Comment | View 1 comment(s)
---