---
---
Players you can contact at this address (2018-2019 season):


Mathew Barzal (Center), Anthony Beauvillier (Center), Tom Kuhnhackl (Right wing), Adam Pelech (Defenseman), Scott Mayfield (Defenseman), Anders Lee (Left wing), Casey Cizikas (Center), Robin Lehner (Goalie), Nick Leddy (Defenseman), Matt Martin (Left wing), Jordan Eberle (Center), Josh Bailey (Right wing), Thomas Hickey (Defenseman), Cal Clutterbuck (Right wing), Leo Komarov (Center), Thomas Greiss (Goalie), Andrew Ladd (Left wing), Johnny Boychuk (Defenseman), Valtteri Filppula (Center), Ross Johnston (Left wing), Ryan Pulock (Defenseman), Brock Nelson (Center).
---
How to send your fan mail and autograph requests to New York Islanders?:


If you want to request an autograph, follow the guidelines bellow. If you just want to mail a letter with the address above, and do not want anything back, then you can stop reading! If you live in USA send a properly stamped and self addressed envelope (minimum size 8.5" x 4") with your request letter and a photo. You can include a piece of cardboard to keep the photo from bending in shipping and also add "Do Not Bend" on the envelopes. Send your letter and wait. On average, there is going to be a 3+ month wait for a response. If you do not live in USA, you can purchase your american stamps here *For information on postage prices to receive a letter from USA click here.
---
Feedback received:


John Tavares NHL Success (New York Islanders) - April 5th, 2018
Sent LOR, SASE and TC to: Mr. John Tavares c/o New York Islanders 15 MetroTech Center, 11th Fl. Brooklyn, NY 11201 Received my card back signed and personalized. Sent: 2/13/18 Received: 4/5/18 Uploaded with ###://surfmypictures.com:surfmypictures Uploaded with ###://surfmypictures.com:surfmypictures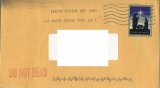 ---

Comment | View 1 comment(s)
---
John Tavares (New York Islanders NHL) success - March 21st, 2018
I sent a trading card, along with a LOR and a SASE to John Tavares of the New York Islanders on Nov. 6th 2017. I got my card back, signed and personalized on March 21st 2018! I used the address in the database: John Tavares c/o New York Islanders Barclays Center 620 Atlantic Avenue Brooklyn, NY 11217 Uploaded with ###://surfmypictures.com:surfmypictures Uploaded with ###://surfmypictures.com:surfmypictures


---

Comment | View 1 comment(s)
---
John tavares-Success (New York Islanders) - September 14th, 2016
c/o NY Islanders Barclays Center 620 Atlantic Ave. Brooklyn, NY 11217 Sent letter, sase, card. Took 241 days, recd back today, 09/14/2016
---

Comment | View 1 comment(s)
---