---
---
Players you can contact at this address (2021-2022 season):


Jaccob Slavin (Defenseman), Vincent Trocheck (Forward), Brady Skjei (Defenseman), Jesper Fast (Forward), Teuvo Teravainen (Forward), Ian Cole (Defenseman), Frederik Andersen (Goalie), Antti Raanta (Goalie), Ethan Bear (Defenseman), Brendan Smith (Defenseman), Andrei Svechnikov (Forward), Jesperi Kotkaniemi (Forward), Derek Stepan (Forward), Nino Niederreiter (Forward), Brett Pesce (Defenseman), Sebastian Aho (Forward), Seth Jarvis (Forward), Steven Lorentz (Forward), Jordan Martinook (Forward), Martin Necas (Forward), Max Domi (Forward), Tony DeAngelo (Defenseman), Pyotr Kochetkov (Goalie), Jack LaFontaine (Goalie).
---
How to send your fan mail and autograph requests to Carolina Hurricanes?:


If you want to request an autograph, follow the guidelines bellow. If you just want to mail a letter with the address above, and do not want anything back, then you can stop reading! If you live in USA send a properly stamped and self addressed envelope (minimum size 8.5" x 4") with your request letter and a photo. You can include a piece of cardboard to keep the photo from bending in shipping and also add "Do Not Bend" on the envelopes. Send your letter and wait. On average, there is going to be a 3+ month wait for a response. If you do not live in USA, you can purchase your american stamps here *For information on postage prices to receive a letter from USA click here.
---
Feedback received:


Peter Karmanos, Jr. NHL HOF Success (Carolina Hurricanes) - November 7th, 2019
Sent LOR, SASE and TC to: Mr. Peter Karmanos, Jr. c/o Carolina Hurricanes 1400 Edwards Mill Rd. Raleigh, NC, USA 27607 Received my card back signed. Sent: 10/8/19 Received: 11/7/19 http://surfmypictures.com/image/e72c1f58998e1ab7/xamkv.htmlrl Uploaded with http://surfmypictures.comsurfmypicturesrl http://surfmypictures.com/image/e72c1f58998e1ab7/o5i5b.htmlrl Uploaded with http://surfmypictures.comsurfmypicturesrl

---

Comment | View 1 comment(s)
---
Steve Smith NHL Success (Carolina Hurricanes) - February 5th, 2018
Sent LOR, SASE and TC to: Mr. Steve Smith c/o Carolina Hurricanes 1400 Edwards Mill Rd. Raleigh, NC, USA 27607 Received my card back signed. Sent: 10/27/17 Received: 2/5/18 Uploaded with ###://surfmypictures.com:surfmypictures Uploaded with ###://surfmypictures.com:surfmypictures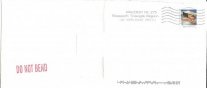 ---

Comment | View 1 comment(s)
---
Sergei Samsonov NHL Success (Carolina Hurricanes) - December 22nd, 2016
Sent LOR, SASE and TC to: Mr. Sergei Samsonov c/o Carolina Hurricanes 1400 Edwards Mill Rd. Raleigh, NC 27607 Received my card back signed and personalized. Sent: 8/5/16 Received: 12/22/16 Uploaded with ###://surfmypictures.com:surfmypictures Uploaded with ###://surfmypictures.com:surfmypictures

---

Comment | View 1 comment(s)
---