---
Primary address:

Harrisburg Senators
P.O. Box 15757
Harrisburg, PA 17105
USA
Address information:


(Post Office Box)
P.O. Box 15757
Harrisburg, PA 17105
USA
Phone: (717) 231-4444
Fax:
Official website
Note:
View larger map


---
Players you can contact at this address (2020 season):


Ryan Brinley (Pitcher), Jacob Condra-Bogan (Pitcher), Nick Banks (Left fielder), Andrew Istler (Pitcher), Frankie Bartow (Pitcher), Cole Freeman (2nd baseman), Andrew Lee (Pitcher), Adderling Ruiz (Catcher), Ian Sagdal (1st baseman), Carson Teel (Pitcher), Joan Baez (Pitcher), Gilberto Chu (Pitcher), Bengie Gonzalez (Shortstop), Jake Lowery (Catcher), Omar Meregildo (3rd baseman), Matt Reistetter (Catcher), Jhon Romero (Pitcher), Adrian Sanchez (Shortstop).
---
How to send your fan mail and autograph requests to Harrisburg Senators?:


If you want to request an autograph, follow the guidelines bellow. If you just want to mail a letter with the address above, and do not want anything back, then you can stop reading! If you live in USA send a properly stamped and self addressed envelope (minimum size 8.5" x 4") with your request letter and a photo. You can include a piece of cardboard to keep the photo from bending in shipping and also add "Do Not Bend" on the envelopes. Send your letter and wait. On average, there is going to be a 3+ month wait for a response. If you do not live in USA, you can purchase your american stamps here *For information on postage prices to receive a letter from USA click here.
---
Feedback received:


Rafael Bautista MiLB Success (Harrisburg Senators) - September 6th, 2016
Sent LOR, SASE and TC to: Mr. Rafael Bautista c/o Harrisburg Senators P.O. Box 15757 Harrisburg, PA 17105 Received my card back signed. Sent: 7/5/16 Received: 9/6/16 Uploaded with ###://surfmypictures.com:surfmypictures Uploaded with ###://surfmypictures.com:surfmypictures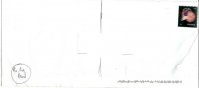 ---

Comment | View 1 comment(s)
---