Feedback received:


Rashida Jones Success - November 20th, 2015
Was pretty much expecting never to see these returned but i was super excited when i opened the envelope and seen she returned my custom cards for Parks and Rec signed. The only downfall is she wrote 'To Dan' rather than 'To Danielle' which is my name but no biggie

Sent to her c/o United Talent Agency Sent: Oct 27, 2014 Returned: Nov 18, 2015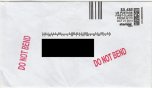 ---

Comment | View 2 comment(s)
---
Rashida Jones... - March 23rd, 2013
Rashida Jones, Actress, Office, Parks & Rec. Sent: 8/14/12… Rec: 3/21/13… 219 days!! Sent LOR, Photos (4x6), index card, SASE to: Rashida Jones "Parks and Recreation" CBS Studio Center 4024 Radford Avenue Norvet Bldg. 3rd Floor Studio City, CA 91604 - - So awesome!! Four times, personalized! Thanks Rashida Jones and Fanmail.biz!!!!











---

Comment | View 2 comment(s)
---
Rashida Jones Success! (Parks and Recreation) - March 22nd, 2013
Hello! On 2/26/2013 I wrote to Rashida Jones. I sent her 2 photos, a LOR, and a SASE. I received the 2 photos back (signed) inside my SASE on 3/22/2013. Less than a month wait! Im really excited because Parks and Recreation is one of my favorite shows and I hope to obtain signatures from the whole cast. Comments on authenticity are appreciated


I honestly cannot remember which address I used. I usually write it down but I think I was in a bit of a hurry and forgot. Sorry

Photos: - - Envelope: -


---

Comment | View 4 comment(s)
---