Feedback received:


Tony Shalhoub Success! - September 23rd, 2015
Sent letter, SASE, and pic to address in the database a few months ago Tony Shalhoub William Morris Endeavor Entertainment 9601 Wilshire Blvd. 3rd Floor Beverly Hills, CA 90210-5213 USA Got my pic back signed Saturday!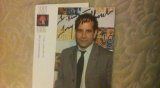 ---

Comment | View 1 comment(s)
---
Tony Shalhoub success - February 11th, 2014
I sent a letter and SAE to Tony on: 27th August 2013, and today I recieved this signed and personalized photo back from him.

I am really happy as I love MONK



plus he added extra postage on my SAE also. address I used was: Tony Shalhoub, c/o ICM Partners 10250 Constellation Blvd 9th Floor Los Angeles, CA 90067-6209 USA Here is the pic: - Uploaded with ###://surfmypictures.com:surfmypictures

---

Comment | View 5 comment(s)
---
Tony Shalhoub (Monk) Success! :D - May 23rd, 2013
I have been trying to get his autograph for years upon years (sending a total of 5 requests since 2004) and today I finally got it! I am so, so, SO ridiculously happy!

Im gonna go watch an episode (or two) of "Monk" now... as I stroke this picture

Sent: April 11th Received: May 23rd - - - -




---

Comment | View 8 comment(s)
---