---
---
Players / coaching staff (2018-2019 season):


Jaylen Adams (G), Jeremy Lin (G), Trae Young (G), Omari Spellman (F), Kevin Huerter (G), Antonius Cleveland (G), Tyler Dorsey (G), Jaylen Morris (G), Andrew White III (F), Malcolm Delaney (G), Jeremy Evans (F), Damion Lee (G), Josh Magette (G), Taurean Prince (F), Dewayne Dedmon (C), Dennis Schroder (G), Miles Plumlee (C-F), John Collins (F-C), Kent Bazemore (G), Mike Muscala (F-C), Lloyd Pierce (Head Coach), Melvin Hunt (Assistant Coach), Chris Jent (Assistant Coach), Greg Foster (Assistant Coach), Marlon Garnett (Assistant Coach), Matt Hill (Assistant Coach), Art Horne (Trainer),
---
How to send your fan mail and autograph requests to the Atlanta Hawks?:


If you want to request an autograph, follow the guidelines bellow. If you just want to mail a letter with the address above, and do not want anything back, then you can stop reading! If you live in USA send a properly stamped and self addressed envelope (minimum size 8.5" x 4") with your request letter and a photo. You can include a piece of cardboard to keep the photo from bending in shipping and also add "Do Not Bend" on the envelopes. Send your letter and wait. On average, there is going to be a 3+ month wait for a response. If you do not live in USA, you can purchase your american stamps here *For information on postage prices to receive a letter from USA click here.
---
Feedback received:


Dominique Wilkins NBA HOF Fail (Atlanta Hawks) - August 19th, 2016
Sent LOR, SASE and TC to: Mr. Dominique Wilkins c/o Atlanta Hawks Centennial Tower 101 Marietta St. NW Suite 1900 Atlanta, GA 30303 Received my card back unsigned. Is it even worth trying him again? Sent: 1/13/16 Received: 8/19/16
Uploaded with ###://surfmypictures.com:surfmypictures
---

Comment | View 1 comment(s)
---
Grant Hill Success (Atlanta Hawks) - April 9th, 2016
February 13, 2016- Sent LOR, SASE, 4x6 March 31, 2016- Received 4x6 Signed Check out all my autographs at http://www.zbowers17.wordpress.com Address Used Grant Hill Atlanta Hawks Centennial Tower 101 Marietta St. NW, Suite 1900 Atlanta, GA 30303 Uploaded with ###://surfmypictures.com:surfmypictures
---

Comment | View 1 comment(s)
---
Duane Ferrell NBA Success (Atlanta Hawks) - February 4th, 2016
Sent LOR, SASE and TC to: Mr. Duane Ferrell c/o Atlanta Hawks Centennial Tower 101 Marietta St. NW - Suite 1900 Atlanta, GA 30303 Received my card back signed and personalized. Sent: 1/14/16 Received: 2/4/16 Uploaded with ###://surfmypictures.com:surfmypictures Uploaded with ###://surfmypictures.com:surfmypictures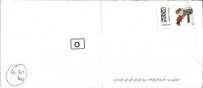 ---

Comment | View 2 comment(s)
---