---
---
Secondary address:

Philadelphia Phillies
Spectrum Field
601 N. Old Coachman Rd.
Clearwater, FL 33765
USA

Not an updated address?
Please let us know!
Address information:

Spectrum Field
(Baseball Park - Spring Training Camp)
601 N. Old Coachman Rd.
Clearwater, FL 33765
USA
Phone: (727) 441-9941
Fax:

Note: Address valid from February 15th to March 31st only.
View larger map


---
Players you can contact at this address (2018-2019 season):


Jorge Alfaro (Catcher), Aaron Altherr (Right fielder), Drew Anderson (Pitcher), Victor Arano (Pitcher), Jake Arrieta (Pitcher), Dylan Cozens (Right fielder), J.P. Crawford (Shortstop), Zac Curtis (Pitcher), Austin Davis (Pitcher), Enyel De Los Santos (Pitcher), Seranthony Dominguez (Pitcher), Zach Eflin (Pitcher), Maikel Franco (3rd baseman), Luis Garcia (Pitcher), Cesar Hernandez (2nd baseman), Odubel Herrera (Center fielder), Rhys Hoskins (Left fielder), Tommy Hunter (Pitcher), Franklyn Kilome (Pitcher), Scott Kingery (Shortstop), Andrew Knapp (Catcher), Mark Leiter Jr. (Pitcher), Ben Lively (Pitcher), Adam Morgan (Pitcher), Hector Neris (Pitcher), Pat Neshek (Pitcher), Aaron Nola (Pitcher), Nick Pivetta (Pitcher), Trevor Plouffe (2nd baseman), Roman Quinn (Center fielder), Edubray Ramos (Pitcher), Yacksel Rios (Pitcher), Carlos Santana (1st baseman), Ranger Suarez (Pitcher), Jose Taveras (Pitcher), Jake Thompson (Pitcher), Jesmuel Valentin (2nd baseman), Vince Velasquez (Pitcher), Mitch Walding (3rd baseman), Nick Williams (Right fielder).
---
How to send your fan mail and autograph requests to the Philadelphia Phillies?:


If you want to request an autograph, follow the guidelines bellow. If you just want to mail a letter with the address above, and do not want anything back, then you can stop reading! If you live in USA send a properly stamped and self addressed envelope (minimum size 8.5" x 4") with your request letter and a photo. You can include a piece of cardboard to keep the photo from bending in shipping and also add "Do Not Bend" on the envelopes. Send your letter and wait. On average, there is going to be a 3+ month wait for a response. If you do not live in USA, you can purchase your american stamps here *For information on postage prices to receive a letter from USA click here.
---
Feedback received:


Mascot Phillie Phanatic Philadelphia Phillies Success - December 27th, 2018
Sent: September 28, 2018 Received: December 26, 2018 Phillie Phanatic Philadelphia Phillies Citizens Bank Park One Citizens Bank Way Philadelphia, PA 19148
Check out my other successes at my website: http://www.freewebs.com/bertmc/welcome2.html
---

Comment | View 1 comment(s)
---
Jared Eickhoff Philadelphia Phillies Success - November 25th, 2018
sent: July 11, 2018 received: November 24, 2018 Jared Eickhoff Philadelphia Phillies Citizens Bank Park 1 Citizens Bank Way Philadelphia, PA 19148-5249 Check out my other successes at my website: http://www.freewebs.com/bertmc/welcome2.html


---

Comment | View 1 comment(s)
---
Jerad Eickhoff MLB Success (Philadelphia Phillies) - November 23rd, 2018
Sent LOR, SASE and TC to: Mr. Jerad Eickhoff c/o Philadelphia Phillies 1 Citizens Bank Way Philadelphia, PA 19148 Received my card back signed and personalized. Sent: 5/31/18 Received: 11/23/18 Uploaded with ###://surfmypictures.com:surfmypictures Uploaded with ###://surfmypictures.com:surfmypictures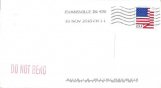 ---

Comment | View 1 comment(s)
---