---
---
Secondary address:

Detroit Tigers
Publix Field at Joker Marchant Stadium
2301 Lakeland Hills Blvd.
Lakeland, FL 33805
USA

Not an updated address?
Please let us know!
Address information:

Publix Field at Joker Marchant Stadium
(Baseball Stadium - Spring Training Camp)
2301 Lakeland Hills Blvd.
Lakeland, FL 33805
USA
Phone: (863) 686-8075
Fax: (863) 688-9589
Official website
Note: Address valid from February 15th to March 31st only.
View larger map


---
Players you can contact at this address (2020 season):


Sergio Alcantara (Shortstop), Matthew Boyd (Pitcher), Miguel Cabrera (1st baseman), Jeimer Candelario (3rd baseman), Buck Farmer (Pitcher), Niko Goodrum (1st baseman), Joe Jimenez (Pitcher), Victor Reyes (Left fielder), Spencer Turnbull (Pitcher), Willi Castro (Shortstop), Daniel Norris (Pitcher), Franklin Perez (Pitcher), Christin Stewart (Left fielder), Gregory Soto (Pitcher), Harold Castro (3rd baseman), Jose Cisnero (Pitcher), Tyler Alexander (Pitcher), Travis Demeritte (Left fielder), David McKay (Pitcher), Grayson Greiner (Catcher), Jake Rogers (Catcher), Bryan Garcia (Pitcher), John Schreiber (Pitcher), JaCoby Jones (Center fielder), Beau Burrows (Pitcher), Daz Cameron (Center fielder), Anthony Castro (Pitcher), Kyle Funkhouser (Pitcher), Rony Garcia (Pitcher), Eric Haase (Catcher), Derek Hill (Center fielder), Cameron Maybin (Left fielder), Ivan Nova (Pitcher), Isaac Paredes (3rd baseman), Austin Romine (Catcher), Jonathan Schoop (2nd baseman), Michael Fulmer (Pitcher), Jorge Bonifacio (Outfielder).
---
How to send your fan mail and autograph requests to the Detroit Tigers?:


If you want to request an autograph, follow the guidelines bellow. If you just want to mail a letter with the address above, and do not want anything back, then you can stop reading! If you live in USA send a properly stamped and self addressed envelope (minimum size 8.5" x 4") with your request letter and a photo. You can include a piece of cardboard to keep the photo from bending in shipping and also add "Do Not Bend" on the envelopes. Send your letter and wait. On average, there is going to be a 3+ month wait for a response. If you do not live in USA, you can purchase your american stamps here *For information on postage prices to receive a letter from USA click here.
---
Feedback received:


Lloyd McClendon MLB Fail (Charges Now) (Detroit Tigers) - May 14th, 2020
Sent LOR, SASE, TC to Lloyd McClendon on 1/31/20. Got my card back unsigned in my SASE with a letter saying he has turned over his signings to The Athlete Connection LLC and now charges for signings. Lloyd McClendon c/o Detroit Tigers 2100 Woodward Ave Detroit, MI 48201 http://surfmypictures.com/image/3305749f6820ee26/tpkeb.htmlrl

---

Comment | View 2 comment(s)
---
Jim Devellano NHL HOF/MLB Success (Detroit Tigers) - September 24th, 2019
Sent LOR, SASE and TC to: Mr. Jim Devellano c/o Detroit Tigers 2100 Woodward Ave. Detroit, MI 48201 Received my card back signed and personalized. Sent: 9/3/19 Received: 9/24/19 http://surfmypictures.com/image/527115bc75bed47f/ttfa3.htmlrl Uploaded with http://surfmypictures.comsurfmypicturesrl http://surfmypictures.com/image/527115bc75bed47f/nw3xu.htmlrl Uploaded with http://surfmypictures.comsurfmypicturesrl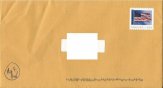 ---

Comment | View 1 comment(s)
---
Nicholas Castellanos Success Detroit Tigers/Chicago Cubs - September 7th, 2019
Sent: April 1, 2019 Received: September 6, 2019 I sent to the Tigers but he is now with the Cubs. Nicholas Castellanos Detroit Tigers 2100 Woodward Ave. Detroit, MI 48201 Check out my other successes at my website: https://www.freewebs.com/bertmc/welcome2.html


---

Comment | View 1 comment(s)
---