---
---
Secondary address:

Baltimore Orioles
Ed Smith Stadium
2700 12th Street
Sarasota, FL 34237
USA

Not an updated address?
Please let us know!
Address information:

Ed Smith Stadium
(Baseball Stadium - Spring Training Camp)
2700 12th Street
Sarasota, FL 34237
USA
Phone: (941) 954-4101
Fax:

Note: Address valid from February 15th to March 31st only.
View larger map


---
Players you can contact at this address (2018-2019 season):


Pedro Araujo (Pitcher), Tim Beckham (3rd baseman), Brad Brach (Pitcher), Zach Britton (Pitcher), Dylan Bundy (Pitcher), Andrew Cashner (Pitcher), Miguel Castro (Pitcher), Alex Cobb (Pitcher), Chris Davis (1st baseman), Paul Fry (Pitcher), Kevin Gausman (Pitcher), Craig Gentry (Right fielder), Mychal Givens (Pitcher), Donnie Hart (Pitcher), Hunter Harvey (Pitcher), Austin Hays (Center fielder), David Hess (Pitcher), Adam Jones (Center fielder), Caleb Joseph (Catcher), Chris Lee (Pitcher), Trey Mancini (Left fielder), Jhan Marinez (Pitcher), Ryan Meisinger (Pitcher), Renato Nunez (3rd baseman), Jace Peterson (2nd baseman), Yefry Ramirez (Pitcher), Joey Rickard (Center fielder), Anthony Santander (Right fielder), Jonathan Schoop (2nd baseman), Tanner Scott (Pitcher), Chance Sisco (Catcher), Andrew Susac (Catcher), Mark Trumbo (Designated hitter), Danny Valencia (3rd baseman), Breyvic Valera (2nd baseman), Engelb Vielma (2nd baseman), Steve Wilkerson (3rd baseman), Mike Wright Jr. (Pitcher), Austin Wynns (Catcher), Jimmy Yacabonis (Pitcher).
---
How to send your fan mail and autograph requests to the Baltimore Orioles?:


If you want to request an autograph, follow the guidelines bellow. If you just want to mail a letter with the address above, and do not want anything back, then you can stop reading! If you live in USA send a properly stamped and self addressed envelope (minimum size 8.5" x 4") with your request letter and a photo. You can include a piece of cardboard to keep the photo from bending in shipping and also add "Do Not Bend" on the envelopes. Send your letter and wait. On average, there is going to be a 3+ month wait for a response. If you do not live in USA, you can purchase your american stamps here *For information on postage prices to receive a letter from USA click here.
---
Feedback received:


MLB John Wasdin Success (Baltimore Orioles) - September 20th, 2018
Sent a LOR, SASE, and TC to : John Wasdin c/o Baltimore Orioles Oriole Park at Camden Yards 333 West Camden St. Baltimore, MD 21201 Included three extra cards. Sent : 4/5/18 Recieved : 9/19/18 http://surfmypictures.com/image/8ff4ad4 ... h41m9.html

---

Comment | View 2 comment(s)
---
Richard Bleier MLB Success (Baltimore Orioles) - June 23rd, 2018
Sent LOR, SASE and TC to: Mr. Richard Bleier c/o Baltimore Orioles 333 W. Camden St. Baltimore, MD 21201 Received my card back signed and personalized. Sent: 6/7/18 Received: 6/22/18 Uploaded with ###://surfmypictures.com:surfmypictures Uploaded with ###://surfmypictures.com:surfmypictures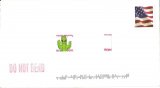 ---

Comment | View 2 comment(s)
---
MLB John Russell Success (Baltimore Orioles) - April 27th, 2018
Sent a LOR, SASE, and 3 TCs to : John Russell c/o Baltimore Orioles Oriole Park at Camden Yards 333 West Camden St Baltimore, MD 21201 Sent : 4/2/18 Received : 4/26/18 http://surfmypictures.com/image/1f657ea ... 1yw9m.html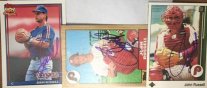 ---

Comment | View 2 comment(s)
---