---
---
Secondary address:

Baltimore Orioles
Ed Smith Stadium
2700 12th Street
Sarasota, FL 34237
USA

Not an updated address?
Please let us know!
Address information:

Ed Smith Stadium
(Baseball Stadium - Spring Training Camp)
2700 12th Street
Sarasota, FL 34237
USA
Phone: (941) 954-4101
Fax:

Note: Address valid from February 15th to March 31st only.
View larger map


---
How to send your fan mail and autograph requests to the Baltimore Orioles?:


If you want to request an autograph, follow the guidelines bellow. If you just want to mail a letter with the address above, and do not want anything back, then you can stop reading! If you live in USA send a properly stamped and self addressed envelope (minimum size 8.5" x 4") with your request letter and a photo. You can include a piece of cardboard to keep the photo from bending in shipping and also add "Do Not Bend" on the envelopes. Send your letter and wait. On average, there is going to be a 3+ month wait for a response. If you do not live in USA, you can purchase your american stamps here *For information on postage prices to receive a letter from USA click here.
---
Feedback received:


Rick Dempsey MLB Success (Baltimore Orioles) - October 6th, 2017
Sent LOR, SASE and TC to: Mr. Rick Dempsey c/o Baltimore Orioles 333 W. Camden St. Baltimore, MD 21201 Received my card back signed. Sent: 8/15/16 Received: 10/6/17 Uploaded with ###://surfmypictures.com:surfmypictures Uploaded with ###://surfmypictures.com:surfmypictures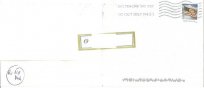 ---

Comment | View 1 comment(s)
---
Baltimore Orioles Success (2 players) - September 25th, 2017
Brad Barch and Richard Blier. Sent Cards to Baseball Stadium (in file) and received both back signed. one personalized.
---

Comment | View 1 comment(s)
---
Brooks Robinson (Baltimore Orioles) Success +1 - May 13th, 2017
On 4/28/2017, I sent a LOR, SASE, baseball card, and $5.00 to Brooks Robinson at : Brooks Robinson 11320 John Carroll Road Owings Mills, MD 21117 On 5/13/2017, I received my baseball card back autographed. Mr. Robinson also included an additional autographed baseball card of his own. http://surfmypictures.com/image/133645c ... 5cc2e.html

---

Comment | View 1 comment(s)
---