---
---
Players you can contact at this address (2020 season):


Juan Fernandez (Catcher), Justin Lopez (3rd baseman), Jose Quezada (Pitcher), Agustin Ruiz (Right fielder), Michael Curry (Left fielder), Jawuan Harris (Center fielder), Blake Hunt (Catcher), Omar Cruz (Pitcher), Cullen Dana (Pitcher), Kelvin Alarcon (3rd baseman), Ripken Reyes (Shortstop), Dylan Coleman (Pitcher), Andrew Dean (Pitcher), Chris Givin (Shortstop), Jesus Gonzalez (Pitcher), Carlos Guarate (Pitcher), Grant Little (Center fielder), Ramon Perez (Pitcher), Hazahel Quijada (Pitcher), Chandler Seagle (Catcher), Ethan Skender (2nd baseman), Angel Acevedo (Pitcher), Reinaldo Ilarraza (2nd baseman), Austin Smith (Pitcher), Wen-Hua Sung (Pitcher), Franklin Van Gurp (Pitcher), Dwanya Williams-Sutton (Right fielder).
---
How to send your fan mail and autograph requests to Fort Wayne TinCaps?:


If you want to request an autograph, follow the guidelines bellow. If you just want to mail a letter with the address above, and do not want anything back, then you can stop reading! If you live in USA send a properly stamped and self addressed envelope (minimum size 8.5" x 4") with your request letter and a photo. You can include a piece of cardboard to keep the photo from bending in shipping and also add "Do Not Bend" on the envelopes. Send your letter and wait. On average, there is going to be a 3+ month wait for a response. If you do not live in USA, you can purchase your american stamps here *For information on postage prices to receive a letter from USA click here.
---
Feedback received:


MLB Ryan Weathers SUCCESS! 7/27/19 (Fort Wayne TinCaps) - July 27th, 2019
Sent LOR, SASE, 18 Bowman First, and 18 Bowman's Best Refractor on 4/1/19 to: Ryan Weathers c/o Fort Wayne TinCaps Parkview Field 1301 Ewing St. Fort Wayne, IN 46802 Got response 7/27/19 (117 days), both cards returned, signed in blue marker. Full disclosure here, I grew up with Ryan's parents (his dad is former MLB pitcher David Weathers), and I told them I was going to send Ryan some cards to sign, so they may have helped insure that I got my cards back signed. He was the 7th pick of the 1st round in the 2018 draft by the Padres. Hoping a hometown boy has a long, successful career. Thanks Ryan! http://surfmypictures.com/image/25f3ad89acc11acd/97wwh.html

---

Comment | View 1 comment(s)
---
Burt Hooton MLB Success (Fort Wayne TinCaps) - March 2nd, 2018
Sent LOR, SASE and TC to: Mr. Burt Hooton c/o Fort Wayne TinCaps 1301 Ewing St. Fort Wayne, IN 46802 Received my card back signed. Sent: 8/4/17 Received: 3/2/18 http://surfmypictures.com/image/dafdf6219dc4d45f/wup5x.html:http://surfmypictures.com/photo/dafdf6219dc4d45f/wup5x/Burt_Hooton.jpg Uploaded with http://surfmypictures.com:surfmypictures http://surfmypictures.com/image/dafdf6219dc4d45f/l8dxf.html:http://surfmypictures.com/photo/dafdf6219dc4d45f/l8dxf/BHE.jpg Uploaded with http://surfmypictures.com:surfmypictures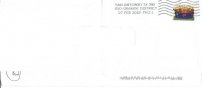 ---

Comment | View 1 comment(s)
---