---
---
Players you can contact at this address (2020 season):


Narciso Crook (Left fielder), Jose Adames (Pitcher), Mariel Bautista (Center fielder), Brantley Bell (3rd baseman), Michael Beltre (Right fielder), Connor Bennett (Pitcher), Lorenzo Cedrola (Center fielder), Hendrik Clementina (Catcher), Jhon De Jesus (Pitcher), Michael De Leon (Shortstop), Alexis Diaz (Pitcher), Miguel Figueroa (Pitcher), Miguel Hernandez (Shortstop), Ibandel Isabel (1st baseman).
---
How to send your fan mail and autograph requests to Louisville Bats?:


If you want to request an autograph, follow the guidelines bellow. If you just want to mail a letter with the address above, and do not want anything back, then you can stop reading! If you live in USA send a properly stamped and self addressed envelope (minimum size 8.5" x 4") with your request letter and a photo. You can include a piece of cardboard to keep the photo from bending in shipping and also add "Do Not Bend" on the envelopes. Send your letter and wait. On average, there is going to be a 3+ month wait for a response. If you do not live in USA, you can purchase your american stamps here *For information on postage prices to receive a letter from USA click here.
---
Feedback received:


MLB Jody Davis SUCCESS! 5/15/19 (Louisville Bats) - May 15th, 2019
Sent LOR, SASE, 86 Donruss, and 89 UD cards on 4/27/19 to: c/o Louisville Bats 401 East Main Street Louisville, KY 40202 Got response 5/15/19 (18 days), both cards returned, signed in blue marker. http://surfmypictures.com/image/25f3ad89acc11acd/u0640.htmlrl

---

Comment | View 1 comment(s)
---
MLB Leon Durham Success (Louisville Bats) - August 1st, 2018
Sent a LOR, SASE, and 3 TCs to : Leon Durham c/o Louisville Bats Louisville Slugger Field 401 E Main St Louisville, KY 40202 Sent : 7/11/18 Received : 8/1/18 http://surfmypictures.com/image/b311ea0 ... b6gqt.html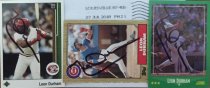 ---

Comment | View 1 comment(s)
---
Kyle Waldrop MLB Success (Louisville Bats) - March 30th, 2018
Sent LOR, SASE and TC to: Mr. Kyle Waldrop c/o Louisville Bats 401 E. Main St. Louisville, KY 40202 Received my card back signed and personalized. Sent: 6/17/16 Received: 3/30/18 Uploaded with ###://surfmypictures.com:surfmypictures Uploaded with ###://surfmypictures.com:surfmypictures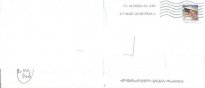 ---

Comment | View 1 comment(s)
---