---
---
Players you can contact at this address (2020 season):


Durbin Feltman (Pitcher), Kutter Crawford (Pitcher), Matthew Kent (Pitcher), Charlie Madden (Catcher), Brett Netzer (2nd baseman), Austin Rei (Catcher), Jagger Rusconi (Center fielder), Jerry Downs (1st baseman), Josh Tobias (3rd baseman), Roldani Baldwin (Catcher), Pedro Castellanos (1st baseman), Rusney Castillo (Center fielder), Enmanuel De Jesus (Pitcher), Jhonathan Diaz (Pitcher), Raynel Espinal (Pitcher), Yoel Espinal (Pitcher), Joey Meneses (1st baseman), Johan Mieses (Outfielder), Michael Osinski (1st baseman), Denyi Reyes (Pitcher).
---
How to send your fan mail and autograph requests to Portland Sea Dogs?:


If you want to request an autograph, follow the guidelines bellow. If you just want to mail a letter with the address above, and do not want anything back, then you can stop reading! If you live in USA send a properly stamped and self addressed envelope (minimum size 8.5" x 4") with your request letter and a photo. You can include a piece of cardboard to keep the photo from bending in shipping and also add "Do Not Bend" on the envelopes. Send your letter and wait. On average, there is going to be a 3+ month wait for a response. If you do not live in USA, you can purchase your american stamps here *For information on postage prices to receive a letter from USA click here.
---
Feedback received:


Henry Urrutia MLB Success (Portland Sea Dogs) - August 19th, 2017
Sent LOR, SASE and TC to: Mr. Henry Urrutia c/o Portland Sea Dogs P.O. Box 636 Portland, ME 04104 Received my card back signed. Sent: 8/1/17 Received: 8/19/17 Uploaded with ###://surfmypictures.com:surfmypictures Uploaded with ###://surfmypictures.com:surfmypictures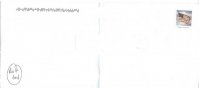 ---

Comment | View 1 comment(s)
---
Andrew Benintendi MLB Success (Portland Sea Dogs) - August 18th, 2016
Sent LOR, SASE and TC to: Mr. Andrew Benintendi c/o Portland Sea Dogs P.O. Box 636 Portland, ME 04104 On 8/13/16 I received and e-mail from his agent telling me that the card was on the way and he was conveying Andrew's thanks for my letter. Received my card back signed. He's since been called up to Boston, but was with Portland when I mailed to him. Sent: 6/14/16 Received: 8/18/16 Uploaded with ###://surfmypictures.com:surfmypictures Uploaded with ###://surfmypictures.com:surfmypictures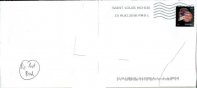 ---

Comment | View 1 comment(s)
---
Rich Gedman (Portland Sea Dogs) - April 29th, 2013
Mailed: 04/15/13 Recv'd: 04/29/13 Items: 4 cards Rich Gedman c/o Portland Sea Dogs P.O. Box 636 Portland, ME 04104

---

Comment | View 3 comment(s)
---