---
---
Players you can contact at this address (2019 season):


Elier Hernandez (Right fielder), Andres Machado (Pitcher), Jonathan Dziedzic (Pitcher), Xavier Fernandez (Catcher), Heath Fillmyer (Pitcher), Jorge Bonifacio (Right fielder), Bryan Brickhouse (Pitcher), Jecksson Flores (3rd baseman), Taylor Featherston (Shortstop), Brian Flynn (Pitcher), Chase Bushor (Shortstop), Jimmy Govern (2nd baseman).
---
How to send your fan mail and autograph requests to Omaha Storm Chasers?:


If you want to request an autograph, follow the guidelines bellow. If you just want to mail a letter with the address above, and do not want anything back, then you can stop reading! If you live in USA send a properly stamped and self addressed envelope (minimum size 8.5" x 4") with your request letter and a photo. You can include a piece of cardboard to keep the photo from bending in shipping and also add "Do Not Bend" on the envelopes. Send your letter and wait. On average, there is going to be a 3+ month wait for a response. If you do not live in USA, you can purchase your american stamps here *For information on postage prices to receive a letter from USA click here.
---
Feedback received:


Billy Burns MLB Success (Omaha Storm Chasers) - August 30th, 2018
Sent LOR, SASE and TC to: Mr. Billy Burns c/o Omaha Storm Chasers 12356 Ballpark Way Papillion, NE 68046 Received my card back signed and personalized. Sent: 8/16/18 Received: 8/30/18 Uploaded with ###://surfmypictures.com:surfmypictures Uploaded with ###://surfmypictures.com:surfmypictures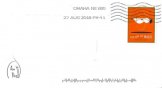 ---

Comment | View 1 comment(s)
---
Hunter Dozier Success (Omaha Storm Chasers) - May 10th, 2018
Sent: 4/12/18 Received: 5/10/18 Hunter Dozier Omaha Storm Chasers Werner Park 12356 Ballpark Way Papillion, NE, 68046 I am building a collection of 2017 Topps Baseball, my 11th success from that set. Check out my other successes at my website: http://www.freewebs.com/bertmc/welcome2.html


---

Comment | View 1 comment(s)
---
Mike Minor MLB Success (Omaha Storm Chasers) - August 12th, 2016
Sent LOR, SASE and TC to: Mr. Mike Minor c/o Omaha Storm Chasers Werner Park 12356 Ballpark Way Papillion, NE 68046 Received my card back signed and personalized. Sent: 7/7/16 Received: 8/11/16 Uploaded with ###://surfmypictures.com:surfmypictures Uploaded with ###://surfmypictures.com:surfmypictures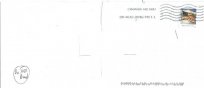 ---

Comment | View 1 comment(s)
---