---
Fan mail address:

Fort Myers Miracle
Hammond Stadium at CenturyLink Sports Complex
14100 Six Mile Cypress Pkwy
Fort Myers, FL 33912
USA

Not an updated address?
Please let us know!
Address information:

Hammond Stadium at CenturyLink Sports Complex
(Baseball Stadium)
14100 Six Mile Cypress Pkwy
Fort Myers, FL 33912
USA
Phone: (239) 533-7695
Fax:
Official website
Note:
View larger map


---
Players you can contact at this address (2020 season):


Alex Robinson (Pitcher), Lachlan Wells (Pitcher), Akil Baddoo (Center fielder), Trey Cabbage (Outfielder), David Banuelos (Catcher), Melvi Acosta (Pitcher), Andrew Bechtold (3rd baseman), Ernie De La Trinidad (Left fielder), Yennier Cano (Pitcher), Blayne Enlow (Pitcher), Calvin Faucher (Pitcher), Moises Gomez (Pitcher), Michael Helman (2nd baseman), Gabriel Maciel (Center fielder), Derek Molina (Pitcher), Zach Neff (Pitcher), Jacob Pearson (Left fielder), Joe Record (Pitcher), Chris Vallimont (Pitcher), Tyler Watson (Pitcher), Chris Williams (1st baseman), Yeltsin Encarnacion (2nd baseman), Rickey Ramirez (Pitcher), Brian Rapp (Pitcher), Luis Rijo (Pitcher), Alex Schick (Pitcher), Austin Schulfer (Pitcher), Alerick Soularie (Center fielder), Gabe Snyder (1st baseman), Josh Winder (Pitcher), Lukas Young (Pitcher), Malique Ziegler (Left fielder), John Wilson (Pitcher).
---
How to send your fan mail and autograph requests to Fort Myers Miracle?:


If you want to request an autograph, follow the guidelines bellow. If you just want to mail a letter with the address above, and do not want anything back, then you can stop reading! If you live in USA send a properly stamped and self addressed envelope (minimum size 8.5" x 4") with your request letter and a photo. You can include a piece of cardboard to keep the photo from bending in shipping and also add "Do Not Bend" on the envelopes. Send your letter and wait. On average, there is going to be a 3+ month wait for a response. If you do not live in USA, you can purchase your american stamps here *For information on postage prices to receive a letter from USA click here.
---
Feedback received:


Tyler Jay MiLB Success (Fort Myers Miracle) - August 4th, 2016
Sent LOR, SASE and TC to: Mr. Tyler Jay c/o Fort Myers Miracle 14400 Six Mile Cypress Pkwy. Fort Myers, FL 33912 Received my card back signed and personalized. I sent this out the week before he was promoted to the Chattanooga Lookouts, where he currently is playing. Sent: 7/2/16 Received: 8/4/16 Uploaded with ###://surfmypictures.com:surfmypictures Uploaded with ###://surfmypictures.com:surfmypictures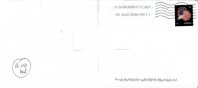 ---

Comment | View 1 comment(s)
---