---
---
Players / coaching staff (2018-2019 season):


Tanner Anderson (P), Christopher Bostick (CF), J.T. Brubaker (P), Montana DuRapau (P), Tyler Eppler (P), Adam Frazier (2B), Clay Holmes (P), Jung Ho Kang (3B), Mitch Keller (P), Kevin Kramer (2B), Ryan Lavarnway (C), Jesus Liranzo (P), Damien Magnifico (P), Jason Martin (CF), Wyatt Mathisen (1B), Alex McRae (P), Austin Meadows (CF), Daniel Nava (OF), Dovydas Neverauskas (P), Kevin Newman (2B), Jose Osuna (3B), Pablo Reyes (SS), Casey Sadler (P), Bo Schultz (P), Josh Smoker (P), Jerrick Suiter (1B), Brandon Waddell (P), Erich Weiss (1B), Jackson Williams (C), Eric Wood (1B).
---
How to send your fan mail and autograph requests to Indianapolis Indians?:


If you want to request an autograph, follow the guidelines bellow. If you just want to mail a letter with the address above, and do not want anything back, then you can stop reading! If you live in USA send a properly stamped and self addressed envelope (minimum size 8.5" x 4") with your request letter and a photo. You can include a piece of cardboard to keep the photo from bending in shipping and also add "Do Not Bend" on the envelopes. Send your letter and wait. On average, there is going to be a 3+ month wait for a response. If you do not live in USA, you can purchase your american stamps here *For information on postage prices to receive a letter from USA click here.
---
Feedback received:


Butch Wynegar MLB Success X3 (Indianapolis Indians) - August 11th, 2017
Sent LOR, SASE and TC to: Mr. Butch Wynegar c/o Indianapolis Indians 501 W. Maryland St. Indianapolis, IN 46225 Received my card back signed and an additional 2 signed cards. Sent: 8/4/17 Received: 8/11/17 Uploaded with ###://surfmypictures.com:surfmypictures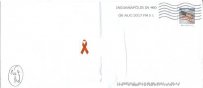 ---

Comment | View 4 comment(s)
---
MLB Butch Wynegar Success (Indianapolis Indians) - July 21st, 2017
Sent a LOR, SASE, and 3 TCs to : Harold Wynegar c/o Indianapolis Indians Victory Field 501 West Maryland St Indianapolis, IN 46225 Sent : 7/10/17 Received : 7/20/17 http://surfmypictures.com/image/adc6dc7 ... ypehj.html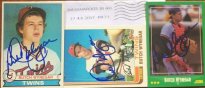 ---

Comment | View 1 comment(s)
---
Justin Masterson MLB Success (Indianapolis Indians) - October 1st, 2016
Sent LOR, SASE and TC to: Mr. Justin Masterson c/o Indianapolis Indians Victory Field 501 W. Maryland St. Indianapolis, IN 46225 Received my card back signed. Sent: 7/11/16 Received: 10/1/16 Uploaded with ###://surfmypictures.com:surfmypictures Uploaded with ###://surfmypictures.com:surfmypictures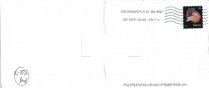 ---

Comment | View 1 comment(s)
---