---
---
Players you can contact at this address (2020 season):


Jake Walsh (Pitcher), Jake Walsh (Pitcher), Dennis Ortega (Catcher), Nick Plummer (Left fielder), Diego Cordero (Pitcher), Cole Aker (Pitcher), Edgar Escobar (Pitcher), Edgar Gonzalez (Pitcher), Bryce Denton (Left fielder), Andres Luna (Left fielder), Griffin Roberts (Pitcher), Leonardo Taveras (Pitcher), Ian Oxnevad (Pitcher), Brendan Donovan (3rd baseman), Kyle Leahy (Pitcher), Freddy Pacheco (Pitcher), Andre Pallante (Pitcher), Delvin Perez (Shortstop), Brady Whalen (1st baseman).
---
How to send your fan mail and autograph requests to Palm Beach Cardinals?:


If you want to request an autograph, follow the guidelines bellow. If you just want to mail a letter with the address above, and do not want anything back, then you can stop reading! If you live in USA send a properly stamped and self addressed envelope (minimum size 8.5" x 4") with your request letter and a photo. You can include a piece of cardboard to keep the photo from bending in shipping and also add "Do Not Bend" on the envelopes. Send your letter and wait. On average, there is going to be a 3+ month wait for a response. If you do not live in USA, you can purchase your american stamps here *For information on postage prices to receive a letter from USA click here.
---
Feedback received:


MLB Dann Bilardello SUCCESS! 6/6/19 (Palm Beach Cardinals) - June 6th, 2019
Sent LOR, SASE, 84 & 85 Topps cards on 5/22/19 to: Dann Bilardello c/o Palm Beach Cardinals Roger Dean Stadium 4751 Main St. Jupiter, FL 33458 Got response 6/6/19 (15 days), both cards returned, signed in black. http://surfmypictures.com/image/25f3ad89acc11acd/t8r82.htmlrl

---

Comment | View 1 comment(s)
---
Dann Bilardello MLB Success (Palm Beach Cardinals) - August 14th, 2017
Sent LOR, SASE and TC to: Mr. Dann Bilardello c/o Palm Beach Cardinals 4751 Main St. Jupiter, FL 33458 Received my card back signed and personalized. Sent: 8/3/17 Received: 8/14/17 Uploaded with ###://surfmypictures.com:surfmypictures Uploaded with ###://surfmypictures.com:surfmypictures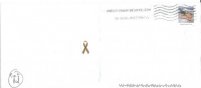 ---

Comment | View 1 comment(s)
---
Jack Flaherty MiLB Success (Palm Beach Cardinals) - September 22nd, 2016
Sent LOR, SASE and TC to: Mr. Jack Flaherty c/o Palm Beach Cardinals Roger Dean Stadium 4751 Main St. Jupiter, FL 33458 Received my card back signed and personalized. Sent: 7/13/16 Received: 9/22/16 Uploaded with ###://surfmypictures.com:surfmypictures Uploaded with ###://surfmypictures.com:surfmypictures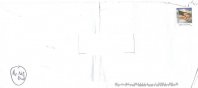 ---

Comment | View 1 comment(s)
---