---
---
Players / coaching staff (2018-2019 season):


Travis Bergen (Pitcher), Jon Berti (2nd baseman), Bo Bichette (Shortstop), Cavan Biggio (2nd baseman), Patrick Cantwell (Catcher), Andrew Case (Pitcher), Josh DeGraaf (Pitcher), Justin Dillon (Pitcher), Santiago Espinal (Shortstop), Vladimir Guerrero Jr. (3rd baseman), Andrew Guillotte (Right fielder), Jon Harris (Pitcher), Nick Hartman (Pitcher), Ryan Hissey (Catcher), Dusty Isaacs (Pitcher), Zach Jackson (Pitcher), Juan Kelly (1st baseman), Alex Monsalve (Catcher), Drew Muren (Pitcher), Connor Panas (Left fielder), Max Pentecost (Catcher), Eduard Pinto (Left fielder), Harold Ramirez (Left fielder), Francisco Rios (Pitcher), Jordan Romano (Pitcher), Tayler Saucedo (Pitcher), Kirby Snead (Pitcher), Danny Young (Pitcher), T.J. Zeuch (Pitcher).
---
How to send your fan mail and autograph requests to New Hampshire Fisher Cats?:


If you want to request an autograph, follow the guidelines bellow. If you just want to mail a letter with the address above, and do not want anything back, then you can stop reading! If you live in USA send a properly stamped and self addressed envelope (minimum size 8.5" x 4") with your request letter and a photo. You can include a piece of cardboard to keep the photo from bending in shipping and also add "Do Not Bend" on the envelopes. Send your letter and wait. On average, there is going to be a 3+ month wait for a response. If you do not live in USA, you can purchase your american stamps here *For information on postage prices to receive a letter from USA click here.
---
Feedback received:


Vince Horsman MLB Success (New Hampshire Fisher Cats) - September 7th, 2016
Sent LOR, SASE and TC to: Mr. Vince Horsman c/o New Hampshire Fisher Cats 1 Line Dr. Manchester, NH 03101 Received my card back signed. Sent: 4/12/16 Received: 9/7/16 Uploaded with ###://surfmypictures.com:surfmypictures Uploaded with ###://surfmypictures.com:surfmypictures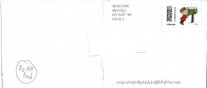 ---

Comment | View 1 comment(s)
---
Bobby Meacham SUCCESS! (New Hampshire Fisher Cats) - April 10th, 2015
Sent letter, SASE, and photo on March 10th received today signed! Address used: Mr. Bobby Meacham c/o New Hampshire Fisher Cats 1 Line Drive Manchester, NH 03101 http://surfmypictures.com/image/d74e317 ... 4i8nl.html

---

Comment | View 1 comment(s)
---