---
---
Players you can contact at this address (2020 season):


Nick Egnatuk (3rd baseman), Michele Vassalotti (Pitcher), Micah Bello (Center fielder), Brock Begue (Pitcher), Joe Gray (Center fielder), Ernesto Martinez (1st baseman), Cam Devanney (Shortstop), Carlos Rodriguez (Outfielder), Bryce Milligan (Pitcher), Arman Sabouri (Pitcher), Paxton Schultz (Pitcher), Arbert Cipion (Left fielder), Harold Chirino (Pitcher), Alex Hall (Catcher), Cristian Sierra (Pitcher), Blake Lillis (Pitcher), Abner Uribe (Pitcher), Jose Parra (Pitcher), Edwin Sano (2nd baseman), Brady Schanuel (Pitcher), Julio Mendez (2nd baseman), Tyler Gillies (Pitcher), Michael Wilson (Center fielder).
---
How to send your fan mail and autograph requests to Colorado Springs Sky Sox?:


If you want to request an autograph, follow the guidelines bellow. If you just want to mail a letter with the address above, and do not want anything back, then you can stop reading! If you live in USA send a properly stamped and self addressed envelope (minimum size 8.5" x 4") with your request letter and a photo. You can include a piece of cardboard to keep the photo from bending in shipping and also add "Do Not Bend" on the envelopes. Send your letter and wait. On average, there is going to be a 3+ month wait for a response. If you do not live in USA, you can purchase your american stamps here *For information on postage prices to receive a letter from USA click here.
---
Feedback received:


Rymer Liriano MLB Success (Colorado Springs Sky Sox) - August 21st, 2018
Sent LOR, SASE and TC to: Mr. Rymer Liriano c/o Colorado Springs Sky Sox 4385 Tutt Blvd. Colorado Springs, CO 80922 Received my card back signed. Sent: 8/11/18 Received: 8/21/18 Uploaded with ###://surfmypictures.com:surfmypictures Uploaded with ###://surfmypictures.com:surfmypictures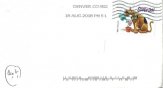 ---

Comment | View 1 comment(s)
---
Andrés Blanco MLB Success (Colorado Springs Sky Sox) - May 27th, 2018
Sent LOR, SASE and TC to: Mr. Andrés Blanco c/o Colorado Springs Sky Sox 4385 Tutt Blvd. Colorado Springs, CO 80922 Received my card back signed. Sent: 5/14/18 Received: 5/26/18 Uploaded with ###://surfmypictures.com:surfmypictures Uploaded with ###://surfmypictures.com:surfmypictures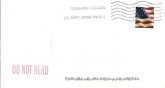 ---

Comment | View 1 comment(s)
---
Eric Young Jr. MLB Success (Colorado Springs Sky Sox) - October 14th, 2016
Sent LOR, SASE and TC to: Mr. Eric Young, Jr. c/o Colorado Springs Sky Sox 4385 Tutt Blvd. Colorado Springs, CO 80922 Received my card back signed and personalized. Sent: 8/24/16 Received: 10/14/16 Uploaded with ###://surfmypictures.com:surfmypictures Uploaded with ###://surfmypictures.com:surfmypictures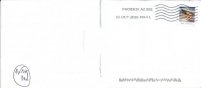 ---

Comment | View 1 comment(s)
---