---
Primary address:

R.A. Dickey
1015 Lynnwood Blvd.
Nashville, TN 37215-4553
USA
Address information:


(Home Address)
1015 Lynnwood Blvd.
Nashville, TN 37215-4553
USA
Phone:
Fax:

Note:
View larger map


---
How to send your fan mail and autograph requests to R.A. Dickey?:


If you want to request an autograph, follow the guidelines bellow. If you just want to mail a letter with the address above, and do not want anything back, then you can stop reading! If you live in USA send a properly stamped and self addressed envelope (minimum size 8.5" x 4") with your request letter and a photo. You can include a piece of cardboard to keep the photo from bending in shipping and also add "Do Not Bend" on the envelopes. Send your letter and wait. On average, there is going to be a 3+ month wait for a response. If you do not live in USA, you can purchase your american stamps here *For information on postage prices to receive a letter from USA click here.
---
Feedback received:


MLB R.A. Dickey SUCCESS (SEE NOTE) 2/9/19 - February 10th, 2019
So...I sent a LOR, SASE, and 05 Topps Total card on 1/22/19. Got response 2/9/19, card returned, signed in blue marker, with my LOR also returned, with a note written on the back of my LOR that read, "Please don't send fan mail to my personal home!" Therefore, I am choosing not to share the address I sent the card and request to. In my defense, I didn't know I was sending to his home address. I was born and raised in TN, and still live in TN today, just like Dickey. (Side note: He currently lives about 25 miles from me.) I've followed his career since he was in high school. Then he went to UT and pretty much obliterated every UT pitching record. So my LOR was pretty detailed about how I followed his career (and read his book a couple years ago). That's probably why he chose to sign my card and return it, even though he didn't like the fact I sent it to his home address. The autograph success rate for him is pretty low, so I'm beyond happy to get a signed return. Even if it came with an ugly note. I ain't mad at him, and I will thank him by not sharing his address.
---

Comment | View 2 comment(s)
---
R.A. Dickey MLB Success - October 16th, 2017
Sent LOR, SASE and TC to: Mr. R.A. Dickey 1015 Lynnwood Blvd. Nashville, TN 37215 Received my card back signed. Sent: 9/21/17 Received: 10/16/17 Uploaded with ###://surfmypictures.com:surfmypictures Uploaded with ###://surfmypictures.com:surfmypictures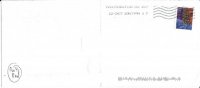 ---

Comment | View 1 comment(s)
---
R.A. Dickey Success (New York Mets) - September 29th, 2011
Sent LOR, SASE, and 2011 Topps to Mets Pitcher R.A. Dickey during Spring Training 2011. Thought this one was lost, but on 9-29-2011, I received my signed card. http://imageshack.us/photo/my-images/199/dickey.jpg
---

Comment | View 1 comment(s)
---