Feedback received:


Former NFL LB Darryl Talley success - January 16th, 2017
Linebacker in the National Football League for fourteen seasons during the 1980s and 1990s. He played college football for West Virginia University, and was recognized as an All-American. Talley played professionally for the Buffalo Bills, Atlanta Falcons and Minnesota Vikings of the NFL, and played in four Super Bowls with the Bills. Also played for Minnesota Vikings (1996) | Atlanta Falcons (1995) | Buffalo Bills (1983-1994) | Buffalo Bills (1983-1994) mailed photo 2-26-16 received signed 3-15-16 used: private resident address Orlando, Fl. Note: per admin and other people who have complained here I won't post private address for privacy reasons. http://surfmypictures.com/image/7aa673a ... 43gx4.html

---

Comment | View 1 comment(s)
---
Darryl Talley Success #56 Go Bills!!!! - August 25th, 2016
My first reply ever!! I was so excited

Sent card using address in database to: Mr. Darryl Talley 7517 Clementine Way Orlando, FL 32819 Sent card, sase and lor on July 16th 2016 and received back August 25, 2016!!! http://surfmypictures.com/image/554f677 ... lh3al.html Thank you Mr. Talley!!!

---

Comment | View 1 comment(s)
---
Darryl Talley NFL Success - April 19th, 2016
Sent LOR, SASE and TC to: Mr. Darryl Talley 7517 Clementine Way Orlando, FL 32819 Received my card back signed. Sent: 1/28/16 Received: 4/18/16 Uploaded with ###://surfmypictures.com:surfmypictures Uploaded with ###://surfmypictures.com:surfmypictures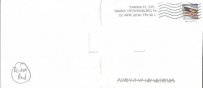 ---

Comment | View 1 comment(s)
---