---
---
Secondary address:

Washington Nationals
The Ballpark of the Palm Beaches
5444 N Haverhill Rd
West Palm Beach, FL 33407-3006
USA

Not an updated address?
Please let us know!
Address information:

The Ballpark of the Palm Beaches
(Baseball Stadium - Spring Training Camp)
5444 N Haverhill Rd
West Palm Beach, FL 33407-3006
USA
Phone: (561) 500-4487
Fax:
Official website
Note: Address valid from February 15th to March 31st only.
View larger map


---
Players you can contact at this address (2020 season):


Wilmer Difo (3rd baseman), Sean Doolittle (Pitcher), Adam Eaton (Left fielder), Raudy Read (Catcher), Victor Robles (Center fielder), Adrian Sanchez (Shortstop), Max Scherzer (Pitcher), Juan Soto (Right fielder), Andrew Stevenson (Left fielder), Wander Suero (Pitcher), Michael A. Taylor (Center fielder), Trea Turner (Shortstop), Austin Voth (Pitcher), Kyle Barraclough (Pitcher), James Bourque (Pitcher), Patrick Corbin (Pitcher), Kyle McGowin (Pitcher), Tanner Rainey (Pitcher), Anibal Sanchez (Pitcher), Kurt Suzuki (Catcher), Jake Noll (3rd baseman), Carter Kieboom (Shortstop), Erick Fedde (Pitcher), Aaron Barrett (Pitcher), Austen Williams (Pitcher), Ben Braymer (Pitcher), Kyle Finnegan (Pitcher), Yan Gomes (Catcher), Asdrubal Cabrera (3rd baseman), Starlin Castro (2nd baseman), Ryne Harper (Pitcher), Will Harris (Pitcher), Daniel Hudson (Pitcher), Howie Kendrick (2nd baseman), Stephen Strasburg (Pitcher), Eric Thames (1st baseman), Emilio Bonifacio (Outfielder), Sam Freeman (Pitcher).
---
How to send your fan mail and autograph requests to the Washington Nationals?:


If you want to request an autograph, follow the guidelines bellow. If you just want to mail a letter with the address above, and do not want anything back, then you can stop reading! If you live in USA send a properly stamped and self addressed envelope (minimum size 8.5" x 4") with your request letter and a photo. You can include a piece of cardboard to keep the photo from bending in shipping and also add "Do Not Bend" on the envelopes. Send your letter and wait. On average, there is going to be a 3+ month wait for a response. If you do not live in USA, you can purchase your american stamps here *For information on postage prices to receive a letter from USA click here.
---
Feedback received:


Brian Dozier MLB Success (Washington Nationals) - February 19th, 2019
Sent LOR, SASE and TC to: Mr. Brian Dozier 57 4th Ave. N, Apt. 104 Minneapolis, MN 55401 Received my card back signed. Sent: 2/7/19 Received: 2/19/19 http://surfmypictures.com/image/7d1b2a72583cd45d/t8yzk.htmlrl Uploaded with http://surfmypictures.comsurfmypicturesrl http://surfmypictures.com/image/7d1b2a72583cd45d/x3nko.htmlrl Uploaded with http://surfmypictures.comsurfmypicturesrl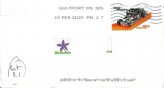 ---

Comment | View 1 comment(s)
---
Bob Boone MLB Success (Washington Nationals) - December 17th, 2018
Sent LOR, SASE and TC to: Mr. Bob Boone c/o Washington Nationals 1500 S. Capitol St. SE Washington, DC 20003 Received my card back signed. Sent: 3/5/18 Received: 12/17/18 http://surfmypictures.com/image/bb94975022df3f30/95roj.html:http://surfmypictures.com/photo/bb94975022df3f30/95roj/Bob_Boone.jpg Uploaded with http://surfmypictures.com:surfmypictures http://surfmypictures.com/image/bb94975022df3f30/z2zcw.html:http://surfmypictures.com/photo/bb94975022df3f30/z2zcw/BBE.jpg Uploaded with http://surfmypictures.com:surfmypictures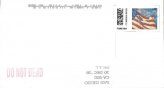 ---

Comment | View 1 comment(s)
---
Masocot SCREECH Washington Nationals Success - October 13th, 2018
Sent: September 19, 2018 Received: October 9, 2018 SCREECH Washington Nationals Nationals Park 1500 South Capitol Street, SE Washington, DC 20003-1507 http://surfmypictures.com/photo/fa810e26d493e4fa/hbmvw/2screech.jpg Check out my other successes at my website: http://www.freewebs.com/bertmc/welcome2.html http://www.freewebs.com/bertmc/stamphac3.jpg


---

Comment | View 1 comment(s)
---