---
---
Players you can contact at this address (2019-2020 season):


Ryan Getzlaf (Center), Adam Henrique (Center), Jakob Silfverberg (Right wing), Cam Fowler (Defenseman), John Gibson (Goalie), Rickard Rakell (Center), Hampus Lindholm (Defenseman), Carter Rowney (Forward), Michael Del Zotto (Defenseman), Nicolas Deslauriers (Forward), Sam Steel (Forward), Josh Manson (Defenseman), Jacob Larsson (Defenseman), Max Jones (Forward), David Backes (Forward), Andrew Agozzino (Forward), Matt Irwin (Defenseman), Christian Djoos (Defenseman), Sonny Milano (Forward), Danton Heinen (Forward), Erik Gudbranson (Defenseman).
---
How to send your fan mail and autograph requests to Anaheim Ducks?:


If you want to request an autograph, follow the guidelines bellow. If you just want to mail a letter with the address above, and do not want anything back, then you can stop reading! If you live in USA send a properly stamped and self addressed envelope (minimum size 8.5" x 4") with your request letter and a photo. You can include a piece of cardboard to keep the photo from bending in shipping and also add "Do Not Bend" on the envelopes. Send your letter and wait. On average, there is going to be a 3+ month wait for a response. If you do not live in USA, you can purchase your american stamps here *For information on postage prices to receive a letter from USA click here.
---
Feedback received:


Hampus Lindhom (Ducks D) success x2 (Anaheim Ducks) - March 18th, 2020
Sent him 2 trading cards on 2-1-19 & got them back signed on 12-19-19. Here's the addy I used: c/o Anaheim Ducks Honda Center 2695 E Katella Ave Anaheim, CA 92806
---

Comment | View 1 comment(s)
---
Wild Wing Success (Anaheim Ducks) - March 30th, 2019
I sent a email to mrowe at anaheimducks.com and I got a signed photo, book, and puck from Wild Wing! I sent the email out on 1/22/18 and I got a photo, book, and puck, back on 1/29/18!
http://surfmypictures.com/image/e9a3c047274c4558/0z804.html
http://surfmypictures.com/image/e9a3c047274c4558/m3kya.html
http://surfmypictures.com/image/e9a3c047274c4558/9ww95.html
http://surfmypictures.com/image/e9a3c047274c4558/9ih4x.html




---

Comment | View 3 comment(s)
---
Adam Henrique NHL Success (Anaheim Ducks) - July 26th, 2018
Sent LOR, SASE and TC to: Mr. Adam Henrique 285 E. Quarter Townline Rd. Burford, ON N0E 1A0 Canada Received my card back signed. Sent: 6/4/18 Received: 7/26/18 http://surfmypictures.com/image/eadaf30c31dab8a4/m2e2p.html:http://surfmypictures.com/photo/eadaf30c31dab8a4/m2e2p/Adam_Henrique.jpg Uploaded with http://surfmypictures.com:surfmypictures http://surfmypictures.com/image/eadaf30c31dab8a4/a3atx.html:http://surfmypictures.com/photo/eadaf30c31dab8a4/a3atx/AHE.jpg Uploaded with http://surfmypictures.com:surfmypictures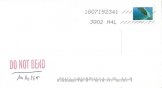 ---

Comment | View 1 comment(s)
---