---
---
Players you can contact at this address (2019-2020 season):


Mikko Koskinen (Goalie), Zack Kassian (Right wing), Oscar Klefbom (Defenseman), Darnell Nurse (Defenseman), Leon Draisaitl (Center), Connor McDavid (Center), Alex Chiasson (Forward), Jujhar Khaira (Forward), Gaetan Haas (Forward), Ethan Bear (Defenseman), Patrick Russell (Forward), Mike Smith (Goalie), Riley Sheahan (Forward), Adam Larsson (Defenseman), Josh Archibald (Forward), Ryan Nugent-Hopkins (Forward), Caleb Jones (Defenseman), Kailer Yamamoto (Forward), Matt Benning (Defenseman), Kris Russell (Defenseman), Mike Green (Defenseman), Tyler Ennis (Forward), Andreas Athanasiou (Forward), James Neal (Forward).
---
How to send your fan mail and autograph requests to Edmonton Oilers?:


If you want to request an autograph, follow the guidelines bellow. If you just want to mail a letter with the address above, and do not want anything back, then you can stop reading! If you live in Canada send a properly stamped and self addressed envelope (minimum size 8.5" x 4") with your request letter and a photo. You can include a piece of cardboard to keep the photo from bending in shipping and also add "Do Not Bend" on the envelopes. Send your letter and wait. On average, there is going to be a 3+ month wait for a response. If you do not live in Canada, add several* International Reply Coupons. The International Reply Coupons (IRC) will be used by the receiver to purchase canadian stamps. You can only get them at your post office. Place the IRCs into the envelope, not on it. For more information on reply coupons click here. *For information on postage prices to receive a letter from Canada click here.
---
Feedback received:


Brandon Manning NHL Success (Edmonton Oilers) - December 21st, 2019
Sent LOR, SASE and TC to: Mr. Brandon Manning c/o Edmonton Oilers 300, 10214 104th Ave. NW Edmonton, AB T5J 0H6 Canada Received my card back signed. Sent: 11/4/19 Received: 12/21/19
Uploaded with
Uploaded with
---

Comment | View 1 comment(s)
---
Edmonton Oilers Mascot Success - June 27th, 2019
Sent a request for a autograph card of Edmonton Oilers mascot Hunter at info at edmontonoilers.com Sent date: June 5, 2019 Received date: June 26, 2019 http://surfmypictures.com/image/12e4d40ce98d65f2/ijlid.html

---

Comment | View 1 comment(s)
---
Milan Lucic NHL Success (Edmonton Oilers) - April 20th, 2019
Sent LOR, SASE and TC to: Mr. Milan Lucic c/o Edmonton Oilers 300, 10214 104th Ave. NW Edmonton, AB T5J 0H6 Canada Received my card back signed. Sent: 3/13/19 Received: 4/20/19 http://surfmypictures.com/image/ec720532bf1415a3/9tsen.htmlrl Uploaded with http://surfmypictures.comsurfmypicturesrl http://surfmypictures.com/image/ec720532bf1415a3/yrpn2.htmlrl Uploaded with http://surfmypictures.comsurfmypicturesrl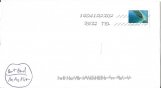 ---

Comment | View 1 comment(s)
---